I AM!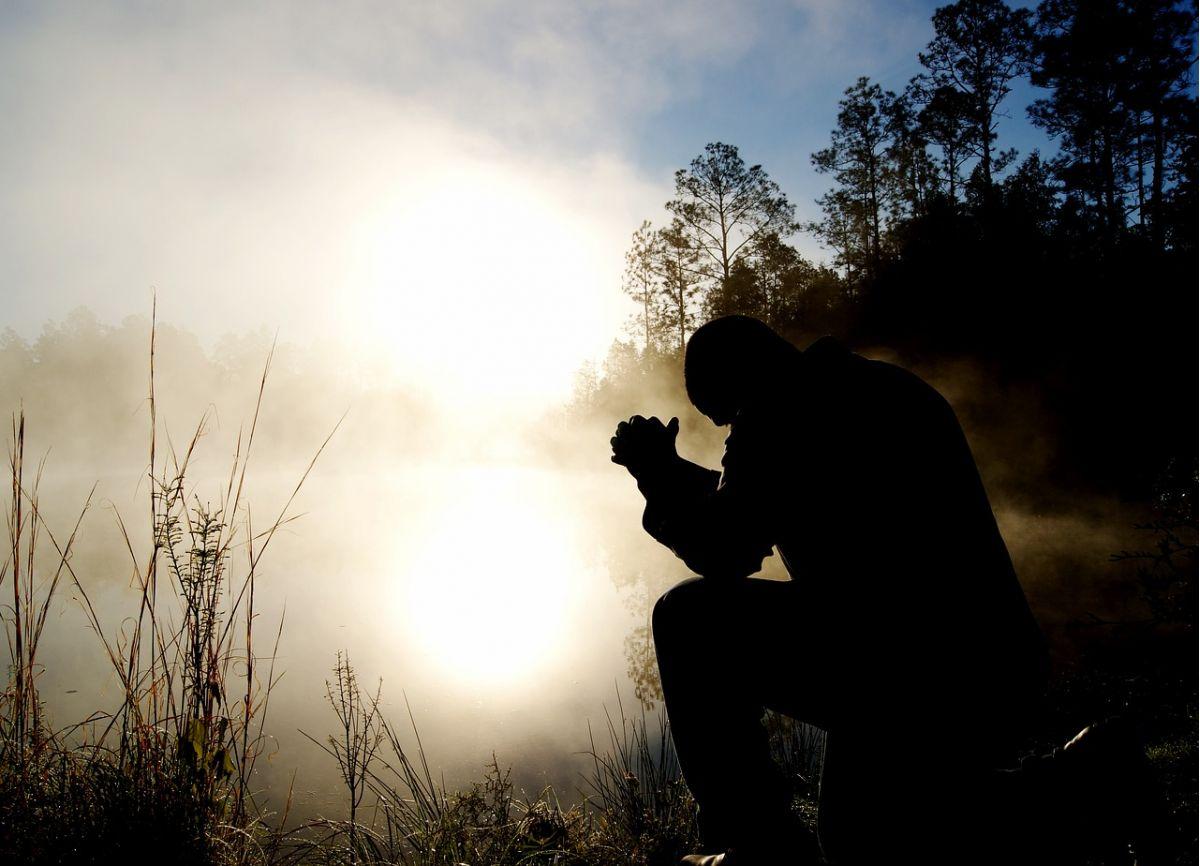 Note from Jesus
Dear Beloved,

As we approach My crucifixion, I want you to think about the events of that ugly night that preceded My trip to Golgotha and My death on the cross. On this very hurtful night, everyone close to Me abandoned Me except for a handful of precious women. These women had supported Me throughout My ministry. They were faithful to Me through the awful events of My passion. There were also the first to know the truth about My resurrection.

As you read today's verses, each paragraph of Luke's account brings another disappointment.

The Father did not spare Me the cup of anguish and death.

My sweat fell to the ground like large drops of blood.

After a brief respite and the encouragement of an angel, I found My beloved disciples asleep. They didn't understand what was happening, yet they were weighed down by sorrow and could not stay awake.

The noisy crowd that came to arrest Me was led by Judas. Yes, one of My own apostles came to betray Me into the hands of those who hated Me. Judas came to My place of prayer to betray Me with a kiss.

Peter used his sword in a misguided attempt to fight for Me. He cut off the right ear of the high priest's slave. Violence! How could any of My disciples have thought I would resort to violence? My only act of power that night was to heal the slave's wound. I told Peter to put away his sword. On the night My life was on the line, I repeatedly refused to use power to protect Myself!

I was then manhandled and taken to the home of the high priest. Peter was there, but it was pure agony to know what he did... to have seen him across the courtyard in the glow of the fire denying that he ever knew Me... to have heard the rooster crow... to have had our eyes meet... and to have seen the look of absolute and total shame as he fled the courtyard with bitter tears streaming down his face. Peter's actions broke My heart for him.

Then those holding Me mocked Me and beat Me. They blindfolded Me and mocked Me some more... insulted Me... degraded Me any way they could... then took Me in the darkness to be illegally interrogated.

Then in one bright and shining moment in the midst of hell's absolute darkness on this night of betrayal, denial, and shame, I was asked:

"Are You..." And I said, "I AM!"

Yes, I know you might miss this clear declaration of My identity because of your translations, but that is what I literally said: "I AM!"

"I AM" the One Who revealed Himself to Moses (Exodus 3:13-14) and instructed him to lead Israel so I could redeem My people from Egypt. The "I AM" of the Hebrew Bible is Me. "I AM" went to the cross for you, to redeem you, and to show you that you are truly My beloved.
Verses to Live
Beloved, on this night you see Me withhold My power to protect Myself. I accept the Father's plan. I submit Myself to the horrors of religion gone bad and religious leaders grown corrupt. So remember this one truth: "I AM" did this for you.
I AM the One Who is and Who was and Who is to come.
"I AM" gave Himself for you. "I AM" demonstrated that you are truly one of My beloved. I AM Jesus. I AM your Lord and Savior. I AM!
Once again He

[Jesus]

left the city as He had been doing during recent days, returning to Mount Olivet along with His disciples. And He came to a certain place.

Jesus:

Pray for yourselves, that you will not sink into temptation.

He distanced Himself from them about a stone's throw and knelt there, praying.

Jesus:

Father, if You are willing, take this cup away from Me. Yet not My will, but Your will, be done.

Then a messenger from heaven appeared to strengthen Him. And in His anguish, He prayed even more intensely, and His sweat was like drops of blood falling to the ground. When He rose from prayer and returned to the disciples, He found them asleep, weighed down with sorrow. He roused them.

Jesus:

Why are you sleeping? Wake up and pray that you will not sink into temptation.

Even as He said these words, the sound of a crowd could be heard in the distance, and as the crowd came into view, it was clear that Judas was leading them. He came close to Jesus and gave Jesus the traditional greeting of a kiss.

Jesus:

Ah, Judas, is this how you betray the Son of Man — with a kiss?

Disciples (realizing what was going on):

Lord, is this why You told us to bring the swords? Should we attack?

Before Jesus could answer, one of them had swung his sword at the high priest's slave, cutting off his right ear.

Jesus:

Stop! No more of this!

Then He reached out to touch — and heal — the man's ear. Jesus turned to the chief priests, the captains of the temple, and the elders and spoke.

Jesus:

Do you think I'm some sort of violent criminal? Is that why you came with swords and clubs? I haven't been hard to find — each day I've been in the temple in broad daylight, and you never tried to seize Me there. But this is your time — night — and this is your power — the power of darkness.

They grabbed Him at this point and took Him away to the high priest's home. Peter followed — at a distance. He watched from the shadows as those who had seized Jesus made a fire in the center of the courtyard and sat down around it. Then Peter slipped in quietly and sat with them. But a young servant girl saw his face in the firelight. She stared for a while and then spoke.

Servant Girl:

This fellow here was with Jesus. I recognize him.

Peter (denying it):

Woman, I don't even know the man.

A little later, a man also recognized him.

Man:

I recognize you. You're one of Jesus' followers.

Peter:

Man, you're wrong. I'm not.

An hour or so passed, and then another person pointed to Peter.

Another Person:

This fellow is obviously Galilean. He must be a member of Jesus' group.

Peter:

Look, I have no idea what you're talking about.

And he hadn't even finished the sentence when a nearby rooster crowed. The Lord turned toward Peter, and their eyes met. Peter remembered Jesus' words about his triple denial before the rooster would crow, so he left the courtyard and wept bitter tears.

At this point, the men who were holding Jesus began to mock Him and beat Him. They put a blindfold on Him.

Men Holding Jesus:

Hey, Prophet! Use Your prophetic powers to tell us who just whacked You!

They kept on with this sort of insulting, degrading treatment for quite some time. When dawn had given way to full day, the Sanhedrin council assembled, consisting of religious leaders of the Sadducean party, along with the chief priests and religious scholars. They took Him to their headquarters for interrogation.

Sanhedrin:

If you are the Anointed One Whom God promised us, tell us plainly.

Jesus:

If I give you an answer, you won't believe it. And if I ask you a question, you won't answer it. But this I will say to you: from now on, the Son of Man will take His seat at the right hand of the power of God.

Sanhedrin:

So You are the Son of God, then?

Jesus:

It's as you say.

Sanhedrin:

What more evidence do we need? We've heard it with our own ears from His own lips.

(Luke 22:39-71)
Response in Prayer
Holy God, thank You for coming to our world as Jesus and demonstrating Your love for me in such unmistakable ways through Jesus' voluntary sacrifice on the cross. As Your beloved child, I thank You... With all I am, I thank You for being the great "I AM" of glory and grace Who gave Himself for me in Jesus on the cross. It is through the powerful name of Jesus that I pray. Amen.