The Third Time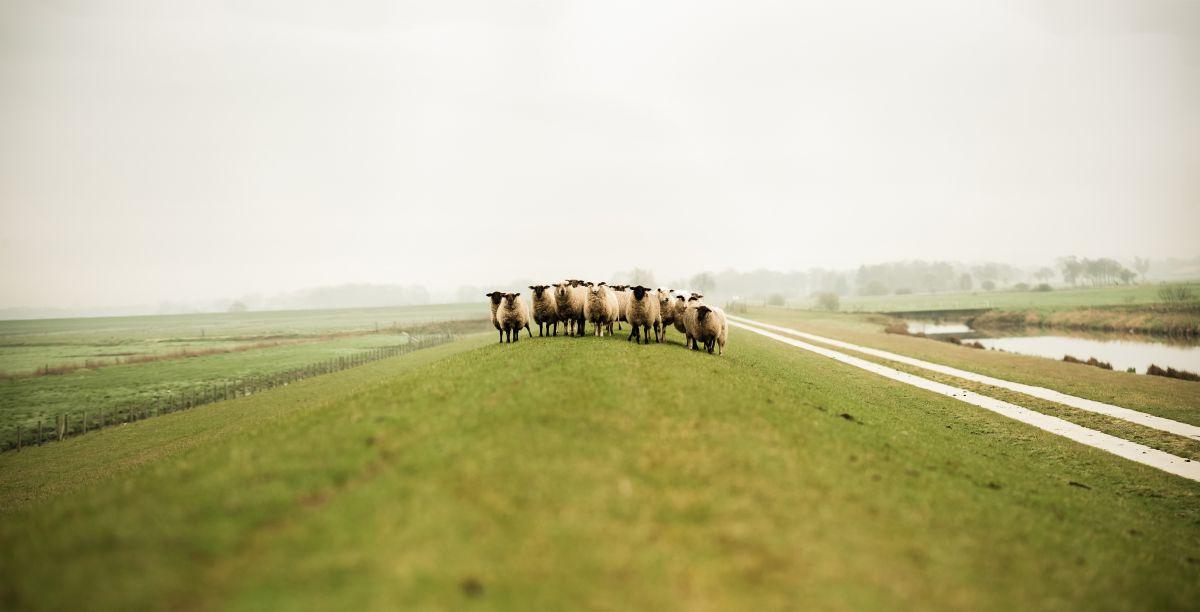 Note from Jesus
Dear Beloved,
The last few days I've visited with you about Peter's restoration and several important principles regarding confession, forgiveness, grace, cleansing, and restoration. In today's verses, you get to read how I lovingly confronted Peter concerning his bold claims about not failing Me even if the other apostles did and concerning his subsequent denial of Me on the night Judas betrayed Me. On Peter's third denial, the rooster crowed, he realized his failure, and he went out and wept bitterly (Luke 22:59-62).
The verses below continue the account of My third appearance to the apostles. I asked Peter three times if he loved Me. He was hurt when I asked him a third time. Don't miss the symmetry — third denial, third appearance, third time I asked the question. This is no mere coincidence. This is the delicate art of loving confrontation — the parallels of things involving the "third" time, the careful wording, the loving but clear confrontation of Peter about his bold claims about being faithful when I washed his feet (John 13:1-38).
I asked Peter three times about his love for Me. On that third time, let's just say that he heard that rooster crow figuratively once again. Three denials. Three times I asked on our third visit after the resurrection about his three denials. The point was clearly there for Peter and everyone else around the fire with Me to understand.
I likewise made clear to Peter in front of the other disciples that I was calling him back to ministry:
"Take care of My lambs. ... Shepherd My sheep. ... Look after My sheep."
With each question about his love for Me, Peter also received an affirmation of My call for him to be a pastor. The original meaning of "pastor" was "shepherd." I was calling Peter to shepherd My people.
For those keeping up with each of the "thirds," let's go over them:
Peter heard the rooster crow on his third denial.
This is My third visit with the disciples after My resurrection.
Peter was hurt when I asked him the third time if he loved Me.
Peter heard My call for him to be a shepherd of My sheep a third time.
Why was this loving, yet clear, confrontation so important? It was important because Peter's fellow apostles knew about his denials. Peter needed to be reclaimed and restored to leadership. He would never have been if he hadn't been lovingly confronted with his failure and if he hadn't received My call in front of those he disappointed — a call for him to come back to leadership.
I let him know serving Me as a leader wouldn't be easy, but that is what I was calling him to do. Eventually, he was going to follow Me into a death like I endured as a martyr. He would follow Me. He would reach out to people as a shepherd. He would be a great leader among My people. He would give his life in the process. In the end, he would live up to the brash promises he had made earlier on the night he denied even knowing Me — but he would live up to his promises only after being humbled, lovingly confronted, and called back into ministry. That is what it means to be forgiven, cleansed, reclaimed, and restored!
One last time, you see Peter being Peter: After I confronted him and then told him about the nature of his death, he wanted to know what was going to happen to the beloved disciple. It was like he was saying, "OK
Lord
, I know I'm going to die for you, but what about him?" Before Peter could go very far down that road of comparison of worth, value, and life span, I reminded him of the only issue that mattered:
"... what difference will this make to you? You follow Me!"
That, My beloved friend, is the issue for you today. Don't let failure, pride, embarrassment, overstatement, rivalry, jealousy, envy, or any other sin stand in the way of your following Me. Just as surely as you must face your failure, you have to know that even more I want to reclaim, remake, and restore you to useful service in My kingdom. So, follow Me!
Verses to Live
Today's verses continue the story from yesterday — the time after My resurrection when Peter took six other disciples fishing with him. Not only does this story parallel closely the time I originally called Peter, Andrew, James and John from their lives as fishermen, but there are those "third-time" parallels that run throughout this event. All of that is important to notice, however, only if you get the message: When you have failed Me and failed other disciples, I don't want you to give up and quit. I don't want you living your life in guilt and suspicion because you have not addressed your sinful failures. I want to recall you to ministry. Notice how I do this with Peter.
Jesus took the bread and gave it to each of them, and then He did the same with the fish. This was the third time the disciples had seen Jesus since His death and resurrection. They finished eating breakfast.

Jesus:

Simon, son of John, do you love Me more than these other things?

Simon Peter:

Yes, Lord. You know that I love You.

Jesus:

Take care of My lambs.

Jesus asked him a second time...

Jesus:

Simon, son of John, do you love Me?

Simon Peter:

Yes, Lord. You must surely know that I love You.

Jesus:

Shepherd My sheep.

Jesus (for the third time):

Simon, son of John, do you love Me?

Peter was hurt because He asked him the same question a third time, "Do you love Me?"

Simon Peter:

Lord, You know everything! You know that I love You.

Jesus:

Look after My sheep. I tell you the truth: when you were younger, you would pick up and go wherever you pleased; but when you grow old, someone else will help you and take you places you do not want to go.

Jesus said all this as an indicator of the nature of Peter's death, which would glorify God. After this conversation, Jesus said,

Jesus:

Follow Me!

Peter turned around to see the disciple loved by Jesus following the two of them, the same disciple who leaned back on Jesus' side during their supper and asked, "Lord, who is going to betray You?"

Peter:

Lord, and what will happen to this man?

Jesus:

If I choose for him to remain till I return, what difference will this make to you? You follow Me!

(John 21:13-22)
Response in Prayer
Holy God, I know that You have things for me to do to bless others and honor You. Help me know these things I am supposed to do. Help me do these things humbly and faithfully. Use these things to bless others. And, dear Father, when I fail, please give me the courage to face my spiritual failures and to trust that You will reclaim, remake, and restore me. In Jesus' name, I pray. Amen.