ASK!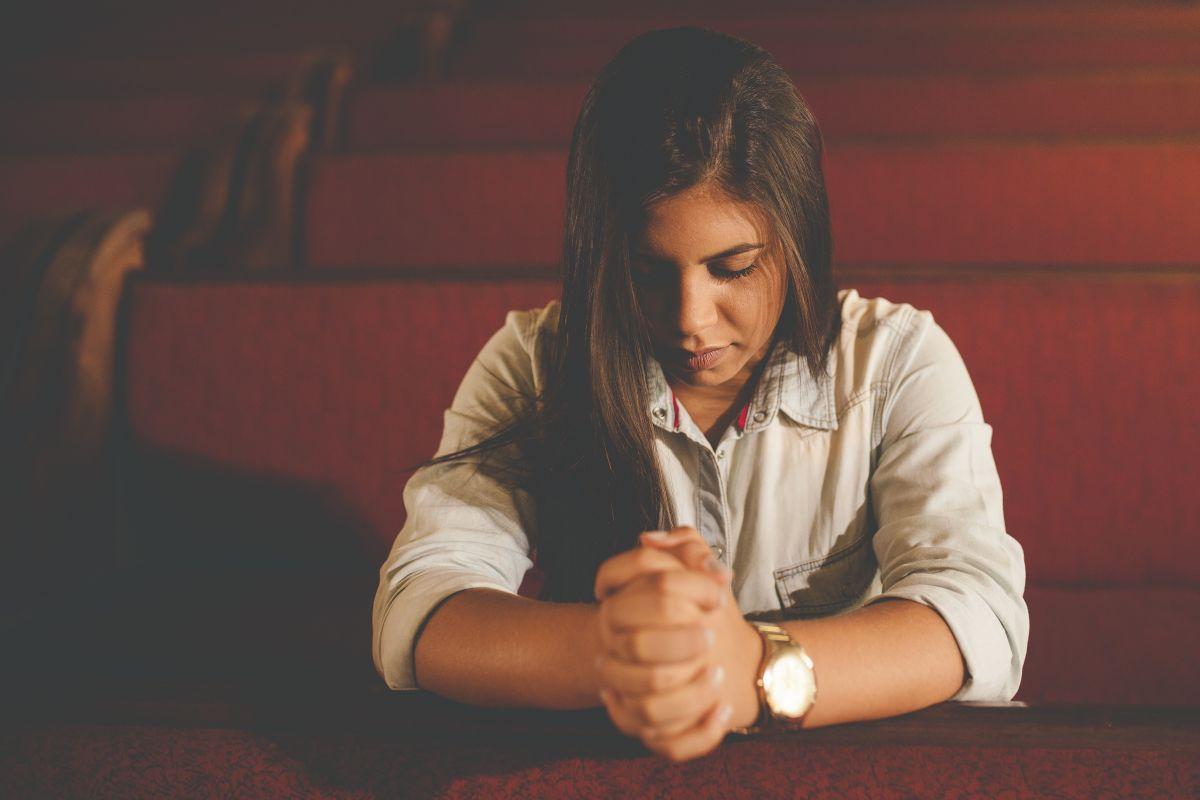 Note from Jesus
Dear Child of God,
James, my half brother, hit the nail on the head when he taught about why My people lack so many of the simplest and yet most essential things they need to live the committed life of a disciple:
Where do you think your fighting and endless conflict come from? Don't you think that they originate in the constant pursuit of gratification that rages inside each of you like an uncontrolled militia? You crave something that you do not possess, so you murder to get it. You desire the things you cannot earn, so you sue others and fight for what you want. You do not have because you have chosen not to ask. And when you do ask, you still do not get what you want because your motives are all wrong — because you continually focus on self-indulgence.
(James 4:1-3)
You are a child of the Father in heaven. Your Father paints a fresh sunrise every morning and mellows the sky into a new color palette every evening. Your Father listens to you attentively. He cares about what is happening in your life. So ask the Father for what you truly need. Seek after Him. Share your burdens, both spiritual and physical, with Him. Be honest with Him. Ask for Him to reign in you and in your world.
As you pray, realize this: your Father longs to give you the gifts you need to live for Him. So one of the greatest blessings you can ask the Father to give is the Holy Spirit. The Father longs to give this gift, even to those who already have the Spirit living inside them. He wants you to be:
full of the Spirit,
led by the Spirit,
empowered by the Spirit,
comforted by the Spirit,
purified by the Spirit,
transformed by the Spirit, and
reminded about Me as the Holy Spirit reminds you of My words and My actions.
Praying for the Spirit to be present with power is one of the most basic of all prayers for My disciples. Before the apostles began their mission to reach all nations for Me, they first prayed... and they prayed... and they prayed (Acts 1:12-14). I had asked them to go back to Jerusalem and to wait for the coming of the Spirit with power. That is what they did. As they prayed, just as I promised, they were filled with the Holy Spirit and with power. Because of this Spirit-power, they changed the world... for good... forever! So can you, if you... PRAY!
So are you praying for the Spirit to come with power in your day and in your life? The Father longs to give you the supremely good gift of the Holy Spirit. So ASK in prayer!
Verses to Live
There are so many truths packed into these few verses that you find below. As you read them, I want you not only to notice My simple teaching at the end of these verses. Request the Father send you the Holy Spirit. Also, notice the simple, childlike prayer I teach you to pray at the beginning of these verses. Pray as a child speaking to your loving Father in heaven. You don't need a lot of words. You don't need fancy words. Come and offer your heart to the Father in humble adoration and ask Him for the most basic needs in your life. From His loving grace, your Father wants to bless you with what you most need and what He longs to give to you: the good gift of the Holy Spirit!
Another time Jesus was praying, and when He finished, one of His disciples approached Him.

Disciple:

Teacher, would You teach us Your way of prayer? John taught his disciples his way of prayer, and we're hoping You'll do the same.

Jesus:

Here's how to pray:

Father in heaven, may Your name be revered.

May Your kingdom come.
May Your will be accomplished on earth as it is in heaven.

Give us the food we need for tomorrow,
And forgive us for our wrongs,
for we forgive those who wrong us.

And lead us away from temptation.
And save us from the evil one.

Imagine that one of your friends comes over at midnight. He bangs on the door and shouts, "Friend, will you lend me three loaves of bread? A friend of mine just showed up unexpectedly from a journey, and I don't have anything to feed him." Would you shout out from your bed, "I'm already in bed, and so are the kids. I already locked the door. I can't be bothered"? You know this as well as I do: even if you didn't care that this fellow was your friend, if he keeps knocking long enough, you'll get up and give him whatever he needs simply because of his brash persistence!

So listen: Keep on asking, and you will receive. Keep on seeking, and you will find. Keep on knocking, and the door will be opened for you. All who keep asking will receive, all who keep seeking will find, and doors will open to those who keep knocking.

Some of you are fathers, so ask yourselves this: if your son comes up to you and asks for a fish for dinner, will you give him a snake instead? If your boy wants an egg to eat, will you give him a scorpion? Look, all of you are flawed in so many ways, yet in spite of all your faults, you know how to give good gifts to your children. How much more will your Father in heaven give the Holy Spirit to all who ask.

(Luke 11:1-13)
Response in Prayer
O Father, I want to see the influence of Your grace triumph. I want to see Your name glorified above all other things and all other beings. I have been so blessed with earthly blessings and with the blessing of Your grace. I deeply appreciate the presence of the Holy Spirit within me. Still I ask, dear Father, and I seek this with all of my heart, that Your Holy Spirit have complete influence over me so that I will be transformed into the righteous character and gracious compassion displayed in the life of Jesus. I pray this in Jesus' name. Amen.