For All People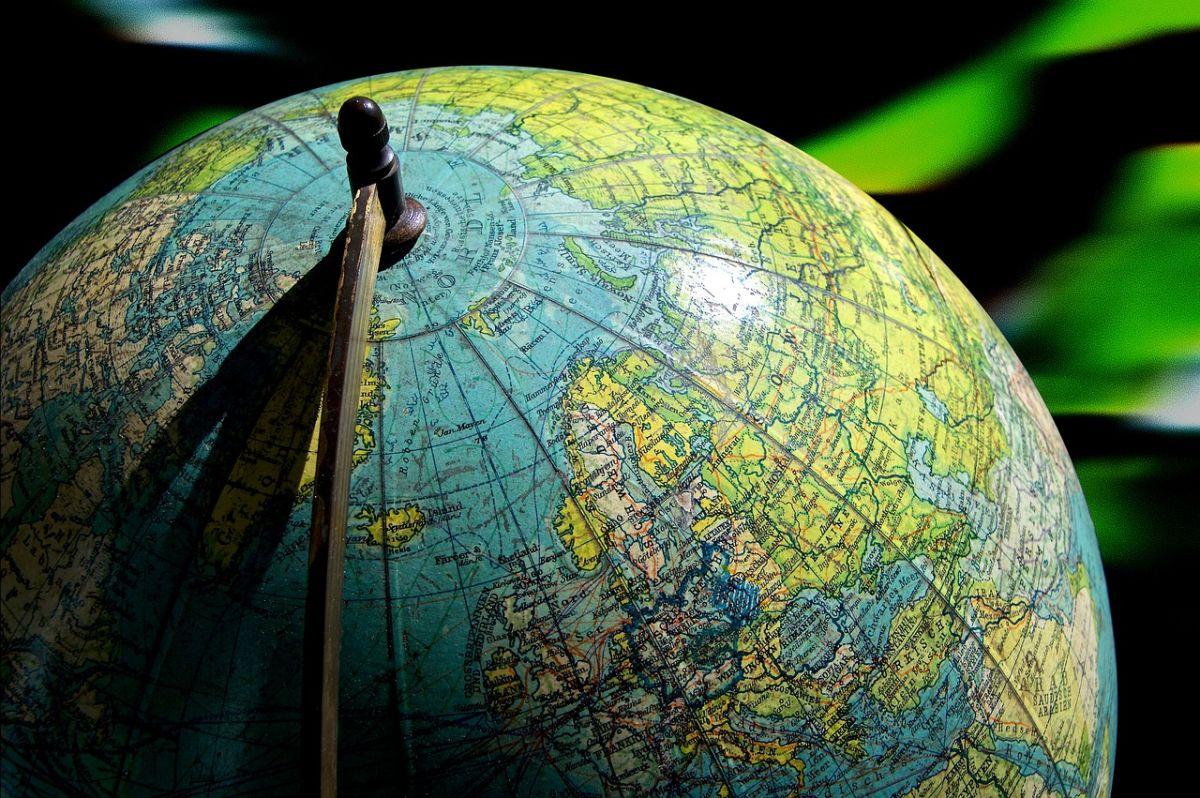 Note from Jesus
Dear Precious Believer,
You were saved by grace when you fully trusted Me and participated in what I did to save you. This truth was the message that I gave the apostle Paul to share with all people, Jewish and non-Jewish alike. Remember, when I commissioned Ananias of Damascus to go and share the message of grace with Paul, I told Ananias this about Paul's mission:
"Yes, but you

[Ananias]

must go! I have chosen him

[Paul]

to be My instrument to bring My name far and wide — to outsiders, to kings, and to the people of Israel as well."
(Acts 9:15)
Paul was chosen even before he was born to bring My message of grace to those outside the people of Israel! (Galatians 1:15-16) So what you read today in the verses below helps you understand how he began to live out that purpose in his mission efforts with Barnabas.
Paul and Barnabas began their mission to Pisidian Antioch in the synagogue sharing My message with Jews and God-fearing Gentiles. Paul and Barnabas' message was rooted in the teaching of the Law and Prophets. They tried to help these good people understand the Father's plan. As Paul said, that plan was to send Me as the Messiah and as the fulfillment of those teachings of the Law and the Prophets:
"God has selected one of David's descendants as the long-promised Liberator of Israel. I am speaking of Jesus."
(Acts 13:23)
However, Paul and Barnabas also emphasized a theme from the prophet Habakkuk — that righteousness comes from living by faith:
"Behold, his soul is puffed up; it is not upright within him, but the righteous shall live by his faith."
(Habakkuk 2:4)
This theme was central to Paul's message to both Jews and non-Jews. He was never ashamed of this message. He saw it as the good news of grace that comes to all people who fully entrust their lives to Me. He and Barnabas encouraged people to
"remain steadfast in the grace of God."
When opposition to their message arose among the Jews, Paul and Barnabas saw it as their signal to reach out to non-Jews in Pisidian Antioch. The Jewish prophets of old had spoken of being
"a light to the nations beyond Israel"
and bringing
"redemption to every corner of the earth."
My parting words to My disciples had been to
"make disciples of all nations"
(Matthew 28:19). Paul was
"My instrument to bring My name far and wide."
So the mission strategy Paul and Barnabas would use in many cities they visited was simple: First, they would go to the synagogues and speak to Jews and God-fearers about Me as the Messiah. Then, they would share that message with non-Jews. Soon, just as Barnabas and Paul had experienced in a different Antioch (the one in Syria), My church was made up of people from all sorts of different backgrounds (Acts 11:19-26).
The promise of the Jewish prophets was being fulfilled. All peoples, Jews and non-Jews alike, were coming to believe in Me and being made righteous by their faith because of grace. This progress was good news. Neither threat, intimidation, persecution, nor rejection could stop this message. Because of the power of the Holy Spirit at work through My people and in their message of grace, there was great joy wherever that message was received in faith!
I want you to experience that great joy! I want you to share that same message! I want all peoples — young and old, rich and poor, of all races and nationalities and languages — to find this joy that comes from knowing Me. So believe in Me. Trust Me. Share Me with your world!
Verses to Live
In these verses, we get to see Paul's mission methodology and strategy emerge. He went to Jews first, and then to non-Jews. We also discover Paul's source of power found in his message: God's grace experienced through the joy of salvation empowered by the Holy Spirit. Finally, you see how My emissaries, My apostles, could be completely resolute in their mission. They knew I called them to this task, and they were not ashamed to share the message about Me. Their strategy of sharing the message about Me changed the world! Want proof? Go look in the mirror. You are following Me nearly two thousand years later because of their work!
Paul and Barnabas prepared to leave the synagogue

[in Pisidian Antioch]

, but the people wanted to hear more and urged them to return the following Sabbath. As the people dispersed after the meeting, many Jews and converts to Judaism followed Paul and Barnabas. Privately Paul and Barnabas continued teaching them and urged them to remain steadfast in the grace of God. The next Sabbath, it seemed the whole city had gathered to hear the message of the Lord. But some of the Jewish leaders were jealous when they saw these huge crowds. They began to argue with and contradict Paul's message, as well as slander him. Paul and Barnabas together responded with great confidence.

Paul and Barnabas:

OK, then. It was only right that we should bring God's message to you Jewish people first. But now, since you are rejecting our message and identifying yourselves as unworthy of eternal life, we are turning to the outsiders. The Lord has commanded us to do this. Remember His words:

I have appointed you a light to the nations beyond Israel,
so you can bring redemption to every corner of the earth.

These words created two strong reactions. The outsiders were thrilled and praised God's message, and all those who had been appointed for eternal life became believers. Through them the Lord's message spread through the whole region. But the Jewish leaders united the aristocratic religious women and the city's leading men in opposition to Paul and Barnabas, and soon they were persecuted and driven out of the region. They simply shook the dust off their feet in protest and moved on to Iconium. The disciples weren't intimidated at all; rather, they were full of joy and the Holy Spirit.
(Acts 13:42-52)

For I

[Paul]

am not ashamed of this Good News about Christ. It is the power of God at work, saving everyone who believes — the Jew first and also the Gentile. This Good News tells us how God makes us right in his sight. This is accomplished from start to finish by faith. As the Scriptures say, "It is through faith that a righteous person has life."
(Romans 1:16-17 NLT)
Response in Prayer
Father in heaven, thank You for the grace that it is mine in Jesus. I trust in what Jesus did to save me. I know that You have given me life in Jesus — life that does not end with physical death. I know that You have made me righteous by Your grace. I know that I did not earn this righteousness, but that You gave it to me freely because of Your love expressed in Jesus. So help me, dear Father, as I seek to share this message of grace with others so that they can share in my joy and Your grace. I ask this in Jesus' name. Amen.