Correct and Restore!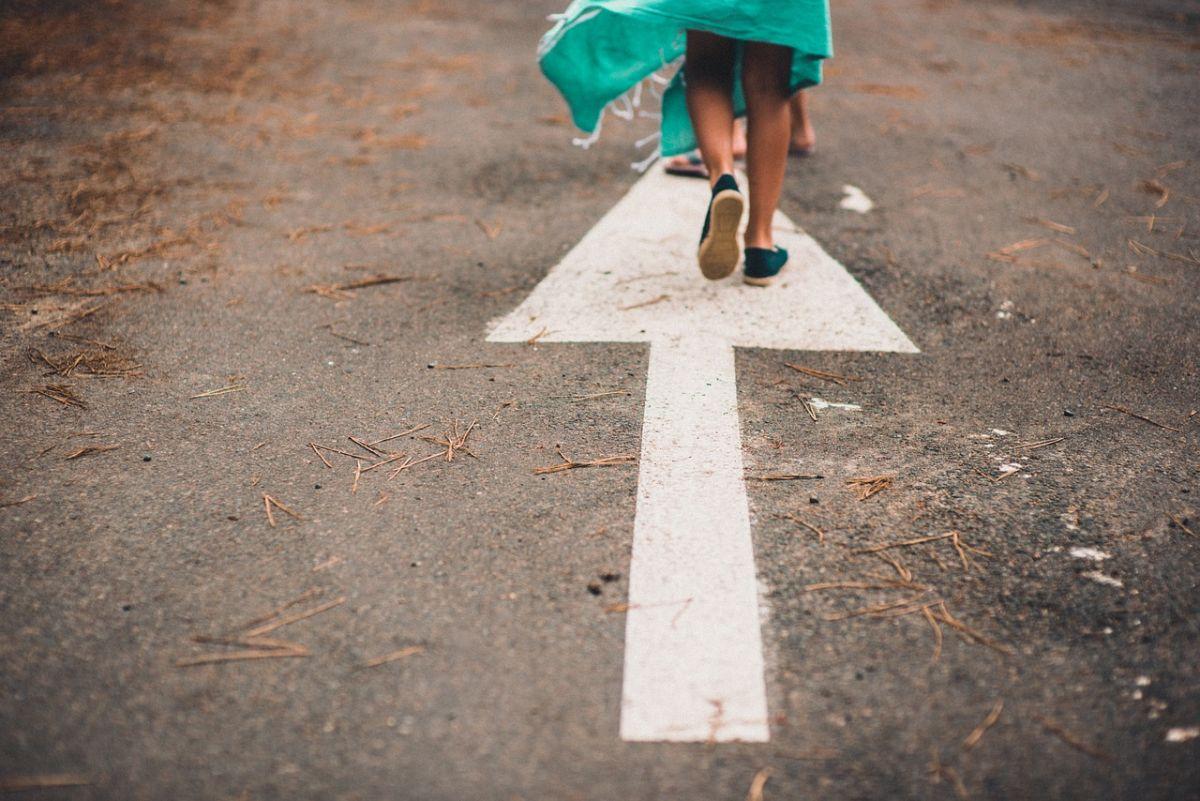 Note from Jesus
Dear Beloved,

Occasionally in an earthly family, a family member can lose his or her way. That person's behavior can become bizarre, erratic, hurtful, rebellious, sinful, or dangerous. The same is true in My spiritual family. Occasionally one of My disciples will rebel and run after another lifestyle and become enmeshed in sin. Others can stumble or wander away from the truth ensnaring themselves in a life of sin and depravity. And some simply let their hearts grow cold to My way of life and lose passion for Me and the life of faith.

In the church as in any family, discipline sometimes must be exercised for the good of the person who has a problem and also to protect other family members who might be easily led astray by a rebellious brother or sister. Discipline can also be useful in preventing shame from being brought on the family of believers because a rebellious person is identified as one of My followers but is living in hypocrisy with blatant disregard for My way. This discipline is also important as a loving strategy to bring the sinful person back into the family fellowship. Today's verses speak to these kinds of issues in My family of believers. In the first two passages, Paul addresses specific situations in the Corinthian church. The third passage is My teaching during My earthly ministry.

Spiritual discipline is for someone who has become entrenched in a lifestyle of sin. This loving discipline is practiced when that person has refused to change his or her lifestyle even after being privately, lovingly, and carefully approached about the sin (Matthew 18:15-17). This kind of discipline must not be done carelessly or selfishly, but lovingly and carefully in an effort to bring that person back into full fellowship with Me and My spiritual family. The approach to this person should never be done arrogantly, but in humility and with deep compassion. One must recognize that any of my disciples could succumb to numerous sins and be dragged away into a lifestyle of destruction (Galatians 6:1-2; James 1:13-15).

Discipline in My spiritual family has two goals for the sinful person: correction and restoration. I want My rebellious followers to change their behaviors and return to Me. I want each person who has wandered away, for whatever reason, to be brought back into full fellowship with Me. Spiritual discipline is a recognition that someone is far away from Me and needs to return to Me and My way of life. Spend time in prayer for the one who has wandered from My way and who has been captured by the allure of sin. Ask the Father to be at work in this person's life to provide an opportunity to come to his or her senses and return to Me (Luke 15:11-24). Work to restore this lost person to your fellowship. After exercising discipline, seek to bring him or her home to My family (Luke 15:1-10). I don't want you to push people farther away from Me, but to call each person back to grace and to restore each person to active and faithful fellowship. Restoration is the ultimate purpose of all spiritual discipline!
Verses to Live
The first passage today is from 2 Corinthians and is about a person the Corinthian Christians had spiritually disciplined. The second passage is from 1 Corinthians and is about a problem that the church needed to address and about the needed discipline. As you read these passages, remember the principles I have shared with you today. Read both of Paul's messages to the Corinthians, and then read My words from My ministry in the third passage. Feel the deep emotions of Paul's words and also his deep concern for the person who has been disciplined.
Your group has great power to lead someone to repentance and forgiveness, so please use this power by demonstrating your love for all those who have wandered away from Me and restore these precious children of the Father. Be certain to notice the goal of spiritual discipline as shown in bold in this first passage; this is a theme that runs through each of these passages. Please bring My lost sheep home to Me!
I

[Paul]

finally determined that I would not come to you again for yet another agonizing visit. If my visits create such pain and sorrow for you, who can cheer me up except for those I've caused such grief? This is exactly what I was writing to you about earlier so that when we are face-to-face I will not have to wallow in sadness in the presence of friends who should bring me the utmost joy. For I felt sure that my delight would also become your delight. My last letter to you was covered with tears, composed with great difficulty, and frankly, a broken heart. It wasn't my intention to depress you or cause you pain; rather, I had hoped you would see it for what it was — a demonstration of the overwhelming love I have for all of you.

But if anyone has caused harm, he has not so much harmed me as he has — and I don't think I'm exaggerating here — harmed all of you. In my view, the majority of you have punished him well enough. So instead of continuing to ostracize him, I encourage you to offer him the grace of forgiveness and the comfort of your acceptance. Otherwise, if he finds no welcome back to the community, I'm afraid he will be overwhelmed with extreme sorrow and lose all hope. So I urge you to demonstrate your love for him once again. I wrote these things to you with a clear purpose in mind: to test whether you are willing to live and abide by all my counsel. If you forgive anyone, I forgive that one as well. Have no doubt, anything that I have forgiven — when I do forgive — is done ultimately for you in the presence of the Anointed One. It's my duty to make sure that Satan does not win even a small victory over us, for we don't want to be naive and then fall prey to his schemes.
(2 Corinthians 2:1-11)

Because of my deep love for you, I

[Paul]

must express my concern about the report brought to me regarding the lewd and immoral behavior exhibited in your community. This scandal has come to my attention because this kind of thing is unheard of even among the outsiders around us: I understand a man is having sexual relations with his father's wife. You have turned into an arrogant lot who refuse to see the tragedy right in front of your eyes and mourn for it. If you would face these hard realities, the one living in this sin would be removed from the community.

Despite the fact that I am not physically present with you, I am there in spirit and already have spoken judgment against the man who has engaged in this conduct. When you gather in the name of the Lord Jesus and I am present with you in spirit, and the infinite power of our Lord Jesus is present also, I direct you to release this man over to Satan so his rebellious nature will be destroyed and his spirit might be rescued in the day the Lord Jesus returns.

Your proud boasting in this matter is terrible. Don't you understand that the tiniest infraction can bring about an unwelcome chain of events? That just a little yeast causes all the dough to rise? Get rid of all the old yeast; then you'll become new dough, just as you are already a people without sin's leavening influence. You see, the Anointed One is our Passover lamb; He has been sacrificed for us. So let the real feast begin. Get rid of all the old yeast, the yeast of hatred and evil. Throw it out so we can feast on the unleavened bread of sincerity and truth.
(1 Corinthians 5:1-8)



[Jesus taught them,]

"If a man has a hundred sheep and one of them wanders away, what will he do? Won't he leave the ninety-nine others on the hills and go out to search for the one that is lost? And if he finds it, I tell you the truth, he will rejoice over it more than over the ninety-nine that didn't wander away! In the same way, it is not my heavenly Father's will that even one of these little ones should perish.

"If another believer sins against you, go privately and point out the offense. If the other person listens and confesses it, you have won that person back. But if you are unsuccessful, take one or two others with you and go back again, so that everything you say may be confirmed by two or three witnesses. If the person still refuses to listen, take your case to the church. Then if he or she won't accept the church's decision, treat that person as a pagan or a corrupt tax collector.

"I tell you the truth, whatever you forbid on earth will be forbidden in heaven, and whatever you permit on earth will be permitted in heaven.

"I also tell you this: If two of you agree here on earth concerning anything you ask, my Father in heaven will do it for you. For where two or three gather together as my followers, I am there among them."
(Matthew 18:12-20 NLT)
Response in Prayer
O Father, several people are on my heart today as I think about what Jesus and Paul taught about spiritual discipline. Please use me to help bring these precious lost sheep back to You. Guard my heart from pride. May I always realize that I am a sinner myself. In Jesus' name, I ask for wisdom, compassion, courage, and grace as I seek to be Your instrument of restoration. Amen.