The Hope for Unity in Me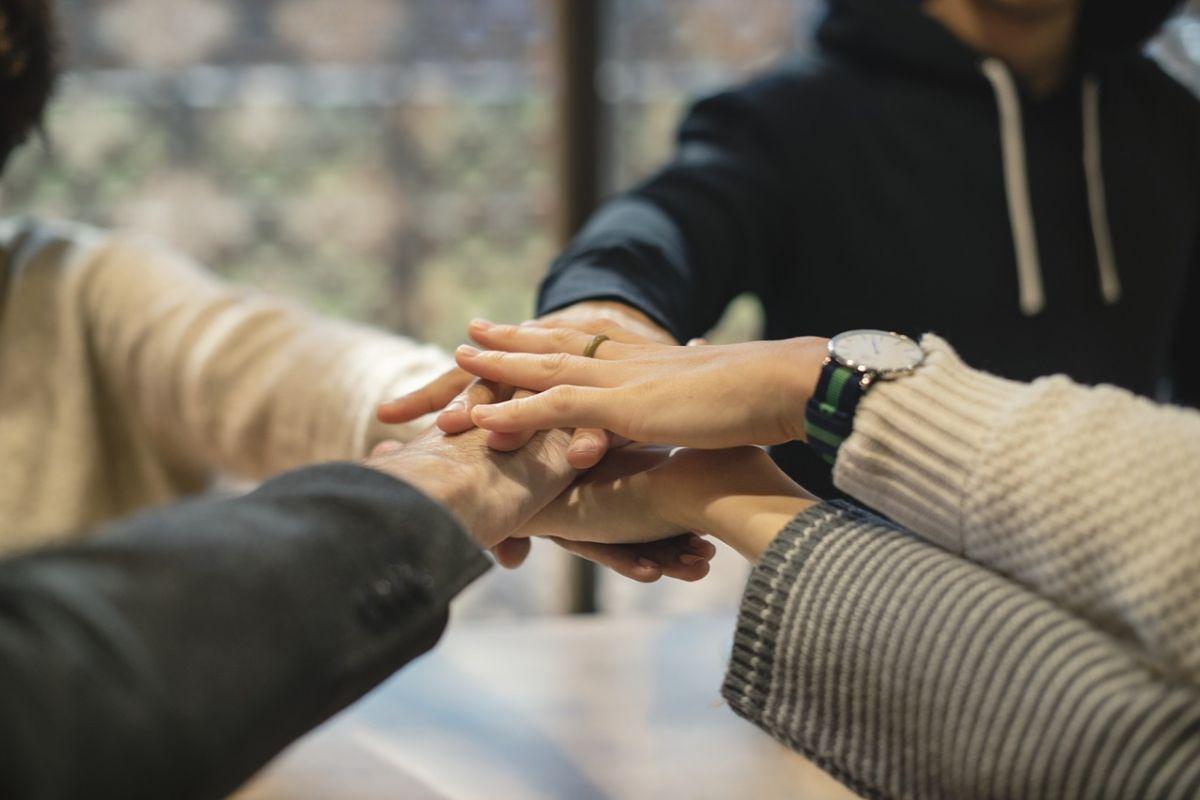 Note from Jesus
Dear Disciple,
Paul is coming to the end of his letter to the Christians in Rome. We will look at the messages in the last part of his letter today and the next four days. Today's verses are filled with closing thoughts, blessings, prayers, and advice. These messages are practical, yet rich with emotion.
Today's verses give you another glimpse into Paul's heart. You discover what My apostle yearned to happen in the important and influential capital city of the Roman Empire. He wanted Jews and Gentiles to join their hearts together in unity so that they
"will share one voice"
as they
"glorify the one True God, the Father of our Lord Jesus, the Anointed One, our Liberating King."
Paul made clear that this was not just a dream in his old servant's heart, but it is also a promised reality for the Father's new covenant people. The prophets spoke of this unity long before Paul wrote to the believers in Rome. Notice that Paul included a series of quotations. These quotations all come from the Torah, Prophets, and Writings. These are the three divisions of the Jewish Bible as they were known in Paul's day. Paul's prayer for unity between Jewish and non-Jewish Christians in Rome was based on the promises of all Jewish Scripture.
The last part of Paul's life was focused on bringing the family of believers from all over the world together into one unified people. Paul longed for My people to live up to the promise of his words written to the Galatian believers:
For you are all children of God through faith in Christ Jesus. And all who have been united with Christ in baptism have put on Christ, like putting on new clothes. There is no longer Jew or Gentile, slave or free, male and female. For you are all one in Christ Jesus. And now that you belong to Christ, you are the true children of Abraham. You are his heirs, and God's promise to Abraham belongs to you.
(Galatians 3:26-29 NLT)
Verses to Live
One of the most famous blessings of the apostle Paul closes today's verses. As you read these verses, notice how the blessing at the end is a fitting culmination to his letter. Paul's words in today's passage join with the things he wrote earlier in his letter. These words of blessing should become imprinted on your heart. You should share them with others. Be blessed today by Paul's dream. Be motivated by his assurance that this dream of a unified people will happen. Please know that this is not just Paul's dream, but it is the dream I want to be in your heart as well (John 10:14-16; John 17:20-23; Revelation 7:9-12).
So now what? We who are strong are not just to satisfy our own desires. We are called to carry the weaknesses of those who are not strong. Each of us must strive to please our neighbors, pursuing their welfare so they will become strong. The Anointed One Himself is our model for this kind of living, for He did not live to please Himself. And as the Scriptures declared, "When they insult You, they insult me." You see, everything written in the days of old was recorded to give us instructions for living. We find encouragement through the Scriptures and a call to perseverance that will produce hopeful living. I pray that our God, Who calls you and gives you perseverance and encouragement, will join all of you together to share one mind according to Jesus the Anointed. In this unity, you will share one voice as you glorify the one True God, the Father of our Lord Jesus, the Anointed One, our Liberating King.

So accept one another in the same way the Anointed has accepted you so that God will get the praise He is due. For, as I am fond of saying, the Anointed One has become a servant of the Jews in order to demonstrate God's truth. Effectively this confirms the promises He made to our ancestors and causes the non-Jewish nations to glorify God for His mercy. As the Scriptures say,

For this I will praise You among the nations
and sing praises to Your name.

Again the Scriptures say,

Nations, celebrate with His covenant people.

And again,

Praise the Lord, all nations.
Raise your voices, all people; let your praises flow to God.

Again Isaiah says,

Then, the root of Jesse will emerge —
He rises to rule all the peoples of the world
who come to Him for guidance and direction.
In Him they place their hope.

I pray that God, the source of all hope, will infuse your lives with an abundance of joy and peace in the midst of your faith so that your hope will overflow through the power of the Holy Spirit.
(Romans 15:1-13)
Response in Prayer
Father, our world is so torn apart by national, racial, ethnic, and religious hatred. Please heal our world by calling all peoples to Yourself through Jesus. We commit to share the message of Jesus to all peoples. We recognize that we need the power of the Holy Spirit to live out Paul's dream in our day. Father, I know that this unity among your children is Your heart's desire. I pray that You will grant these things to happen in our day through Your sovereign power. Please use me, please use the people of my generation, to heal the deep fractures in our wounded and dying world. In Jesus' name, I pray. Amen.