The Freedom of Grace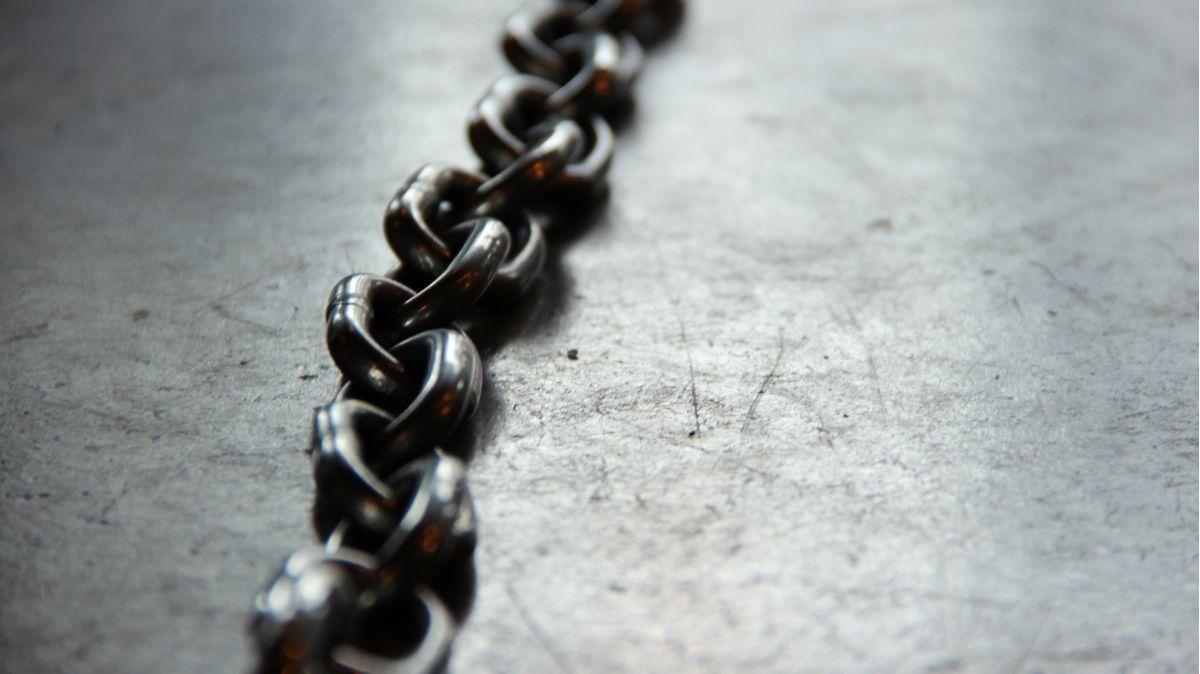 Note from Jesus
Dear Disciple,
Sometimes people romanticize what life was like in the early church. They look past the enormous cultural challenges, relationship issues, and sin-problems that confronted these early believers. My earliest disciples faced many challenges in living out the gospel.
My good news isn't good news if My disciples don't strive earnestly to live up to My teachings. I emphasized this principle when I taught My disciples to pray these words:
"Our Father in heaven, let Your name remain holy. Bring about Your kingdom. Manifest Your will here on earth, as it is manifest in heaven."
(Matthew 6:9-10)
My people were and are to be the manifestation, the living example, of the Father's will lived out on earth. To live this way in a pagan culture full of slavery, inequality, and prejudice was not easy. Two letters, Colossians and Philemon, that Paul wrote while in prison were sent to address some of these problems.
Paul taught that My coming changed everything. He saw the implications of My life, death, and resurrection in cosmic terms. At the same time, he also applied My lordship to personal and cultural issues as well. Each of these realms — cosmic, cultural, and personal — needed redeeming. For redemption to be real, authentic change was necessary — and still is necessary. Navigating that change is hard, messy, and challenging. Paul's message intersected each of these three realms and created conflict with their powers, structures, and rulers.
Paul reminded the Colossian believers of their new way of life as My disciples:
[Y]ou have sloughed away

[removed]

your old skin along with its evil practices for a fresh new you, which is continually renewed in knowledge according to the image of the One Who created you. In this re-creation there is no distinction between Greek and Jew, circumcised and uncircumcised, barbarian and conqueror, or slave and free because the Anointed is the whole and dwells in us all.
(Colossians 3:9-11)
Based on this
"re-creation,"
Paul challenged one of the most entrenched and evil social realities of humanity: slavery. He did this both in a personal and in a communal way when he sent the runaway slave, Onesimus, home to his "master" named Philemon. Onesimus had run away from Philemon and eventually found himself with Paul. Paul had led Onesimus to faith in Me and made a brother in faith out of a runaway slave.
Paul knew Philemon well. Philemon had previously blessed Paul through his generosity. So this was an intensely personal and risky matter for Paul, Philemon, Onesimus, and the church in Colossae. Paul could lose a friend and supporter. Onesimus could lose his freedom or even his life. Philemon could lose face and give up his faith. The church could lose its meeting place and some of its key leaders.
Roman law gave Philemon great freedom to do what he wanted to do with his runaway slave. Paul could not take on the whole Roman Empire and a world culture steeped in slavery. How would Onesimus' freedom be secured and not damage Paul's relationship with Philemon or harm the church in Colossae?
What Paul said and did was delicate and deliberate. It was also transforming! He sent Onesimus back to Philemon and to the church that met in Philemon's house in Colossae. Onesimus returned with two letters and was accompanied by other friends of Paul. One letter was for the whole church in Colossae. The other letter was to Philemon, yet Paul wanted it read before the whole church.
Both letters have a powerful message about liberating culture from its evils. This liberation had to come from the power of the kingdom of God lived out in My disciples. For Paul and for Me, slavery needed to be eradicated, and Paul worked to do that for Philemon with Onesimus. However, this move to free slaves had to be realized in the context of a culture where slavery was legally entrenched and state sanctioned. As terrible as slavery is, it was common in New Testament times. And Paul knew that the relationships between Christian slaves and their masters and between Christian masters and their slaves were to be based on their relationship with Me (Ephesians 6:5-9; 1 Timothy 6:1-2; 1 Corinthians 7:20-23). Paul didn't want slavery to divide My disciples into different classes of people. He used a powerful statement to describe new life in My family:
[F]or in Christ Jesus you are all sons of God, through faith. For as many of you as were baptized into Christ have put on Christ. There is neither Jew nor Greek, there is neither slave nor free, there is no male and female, for you are all one in Christ Jesus. And if you are Christ's, then you are Abraham's offspring, heirs according to promise.
(Galatians 3:26-29 ESV)
For Me and for Paul, there must be no second-class members in My family. From a Jewish male perspective, Greeks, slaves, and women were no more than second-class people. Yet Paul declared that each was now a legitimate and rightful child of God, a full heir of all of God's promises to Abraham.
Paul reminded the Colossians of this powerful truth in the heart of his letter to them:
[T]here is no distinction between Greek and Jew, circumcised and uncircumcised, barbarian and conqueror, or slave and free because the Anointed is the whole and dwells in us all.
(Colossians 3:11)
Paul reminded masters of slaves — including, of course, Philemon — of this powerful truth:
And to you masters: treat your slaves fairly and do what is right, knowing that you, too, have a Master in heaven.
(Colossians 4:1)
But there was a huge problem with Paul's saying this. The church met in the house of a slave owner. Suddenly, his runaway slave returned and stood before this church as the two letters (your New Testament letters of Philemon and Colossians) were read to them.
Against this background, the letter of Philemon comes to you as an example of tact, influence, relationship, and challenge. The only legal way for Onesimus to be free was to welcome him as a brother and not a slave. Philemon needed to realize all that I had done to liberate him from slavery to sin and death. He also needed to recognize all that Paul had done for him. Then Philemon could keep alive these blessings by releasing Onesimus from slavery.
Verses to Live
As you read Paul's letter to Philemon, imagine what it was like in that small church gathering. Paul's letter to Philemon, read before the whole congregation, basically put Philemon "on the spot" and asked him to receive Onesimus as a brother, not as a slave. This kind of move was revolutionary. This transformation is the kind of move the Father asks of you!
Paul, a prisoner of Jesus the Anointed One, with our brother Timothy, to you, beloved Philemon, our fellow worker; and to Apphia our sister, to Archippus our fellow soldier, and to the church that gathers in your house. May grace and peace from God our Father and the Lord Jesus the Anointed surround you.

I am constantly thanking God for you in my prayers because I keep hearing about your love and faith toward our Lord Jesus and all those set apart for His purposes. Here's what I've been praying on your behalf:

Thank You, Father, for Philemon. I pray that as he goes and tells his story of faith, he would tell everyone so that they will know for certain all the good that comes to those who put their trust in the Anointed One.

My brother, because you are out there encouraging and reviving the hearts of fellow saints with such love, this brings great joy and comfort to me.

Although I am bold enough in the Anointed, our Liberating King, to insist you do the right thing, instead I choose to appeal to you on account of love. I do this for my own sake since I, Paul, am an old man and am held prisoner because of my service to Jesus the Anointed. I make this request on behalf of my child, Onesimus, whom I brought to faith during my time in prison. Before, he was useless to you; but now he is useful to both you and me. Listen, I am sending my heart back to you as I send him to stand before you, although truly I wished to keep him at my side to take your place as my helper while I am bound for the good news. But I didn't want to make this decision without asking for your permission. This way, any goodwill on your part wouldn't be seen as forced, but as your true and free desire.

Maybe this is the reason why he was supposed to be away from you for this time: so that now you will have him back forever — no longer as a slave, but as more than a slave — as a dear brother. Yes, he is dear to me, but I suspect he will come to mean even more to you, both in the flesh as a servant and in the Lord as a brother.

So if you look upon me as your partner in this mission, then I ask you to open your heart to him as you would welcome me. And if he has wronged you or owes you anything, charge it to me. Look, I'll put it here in my own handwriting: I, Paul, promise to repay you everything. (Should I remind you that you owe me your life?) Indeed, brother, I want you to do me this favor out of obedience to our Lord. It will refresh my heart in Him. This letter comes, written with the confidence that you will not only do what I ask, but will also go beyond all I have asked.

One more thing: you should get a room ready for me as I hope to be released to you soon in answer to your prayers. Epaphras (my fellow prisoner in Jesus, the Anointed One) greets you, as well as my fellow workers Mark, Aristarchus, Demas, and Luke. May the grace of the Lord Jesus the Anointed be with your spirit. Amen.
(Philemon 1:1-25)
Response in Prayer
O Father God, please give me the courage to work for the liberation and freeing of people by the power of Your grace. Use me to break down the walls that divide Your people. In Jesus' name, I pray. Amen.