Helping Churches on the Brink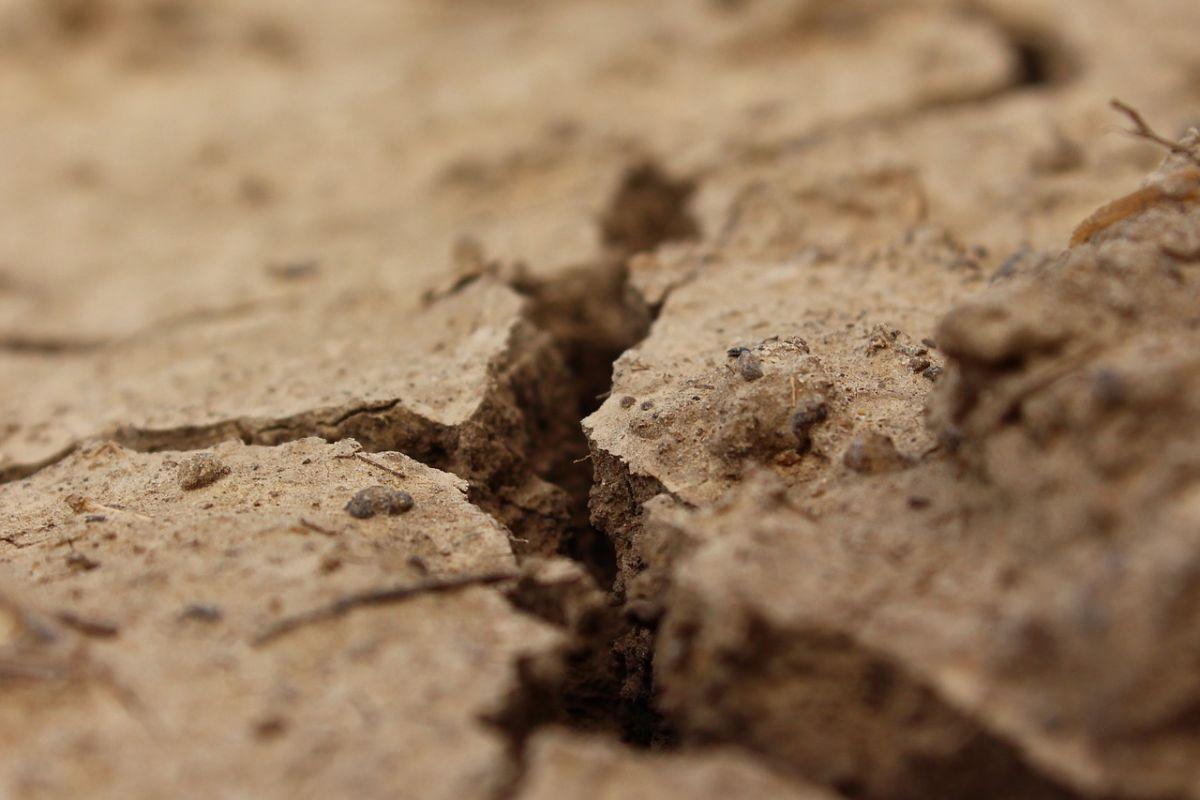 Note from Jesus
Dear Beloved,
On Paul's last visit with the Ephesian elders, he warned them:
Here are my instructions: diligently guard yourselves, and diligently guard the whole flock over which the Holy Spirit has given you oversight. Shepherd the church of God, this precious church which He made His own through the blood of His own Son. I know that after I've gone, dangerous wolves will sneak in among you, savaging the flock. Some of you here today will begin twisting the truth, enticing disciples to go your way, to follow you. You must be on guard, and you must remember my way of life among you. For three years, I have kept on, persistently warning everyone, day and night, with tears. So now I put you in God's hands. I entrust you to the message of God's grace, a message that has the power to build you up and to give you rich heritage among all who are set apart for God's holy purposes.
(Acts 20:28-32)
In many ways, the issues Paul addressed to the Ephesian elders in these verses are the same ones in his letters of 1 Timothy and Titus. Paul sent these two letters to men he mentored from their youth to help them to be missionaries, church planters, and ministers. In their letters to churches, Jude and Peter also had to address those kinds of issues unequivocally and with urgency and strong language. Each of these faithful servants had to be bold in confronting difficult challenges. Many of My churches were on the brink of destruction as they faced a variety of difficult issues.
Even in New Testament times, problems arose in churches as they began to grow and age. Some of those problems that were addressed in letters to various churches had to do with persecutions. Some had to do with people who refused to get along with each other. Some had to do with false teachers who spread gangrenous teaching that undermined the gospel. How could Paul guard new churches against these kinds of problems? Where could he turn to provide direction for these churches through their storms? He appointed elders and mentored ministers to appoint elders and to deal with these issues. They warned of coming heresies. They spoke directly about the lure of immorality that could infect and disable their churches and could harm their witness to a lost world.
Paul appointed elders in the towns where he planted churches (Acts 14:23). These elders were sometimes called overseers (bishops) (Acts 20:28 NIV). Their job was to shepherd or pastor My people (1 Peter 5:1-4) just as I AM the shepherd for My flock of sheep (John 10:1-18). These elders were to protect the flock of God from false teachers, to correct My disciples when they were not living holy lives, to encourage them in their walk with Me, and to lead by example.
At the end of Paul's life, he had to face several imprisonments while trying to make sure the new churches were stable and protected by wise spiritual leaders. In 1 Timothy and Titus, Paul gave character qualities for both male and female leaders. He warned against fussing and fighting over meaningless arguments. He shared standards of behavior for young ministers as they dealt with different age groups. Paul entrusted this work with churches in Crete to Titus and with churches in Ephesus to Timothy. These men were to carry on Paul's work, appoint faithful leaders in churches, and be men of courage and character as they led. Paul saw their faithful ministry as the key for the church's future. His instructions make up what are commonly called the Pastoral Epistles of 1 Timothy, 2 Timothy, and Titus. You will find similar kinds of teaching and concerns in the short letter of Jude and the letter of 2 Peter as they directly addressed these same issues.
Verses to Live
Today's verses come from 1 Timothy, Titus, Jude, and 2 Peter. Leadership for the future, guidance for the present, confrontation of false teachers at the moment, and a constant and clear focus on the core gospel and on My ultimate return give strength to churches on the brink. Too often these words are forgotten and ignored today, so I hope you will spend some time letting Paul, Jude, and Peter awaken you to the urgency of living faithfully both in the present and into the future.
Paul, an emissary of Jesus the Anointed commissioned by order of God our Savior and Jesus the Anointed, our living and certain hope, to you, Timothy, my true son in the faith. May the grace, mercy, and peace that come only from God the Father and our Lord Jesus the Anointed mark your life. As I said that day I left for Macedonia, stay in Ephesus and instruct the unruly people in the church, once and for all, to stop teaching a different doctrine. Tell them to turn away from fables and endless genealogies. These activities just cause more arguments and confusion. Instead, they should concern themselves with welcoming in and bringing about the reign of God, which is all about faith.
(1 Timothy 1:1-4)

Here's another statement you may trust: if anyone is seeking a position as overseer in the church, he desires an honorable and important work. Here are the qualifications to look for in an overseer: a spotless reputation, the husband of one wife, sober-minded, sensible, respectable, welcoming to strangers (allowing them into his home), and gifted to teach. Disqualify any drunk or violent man. Look for a gentle man; no belligerent fellow can follow this calling. And he should be free from money lust. He should exert good control over his own household, and his children should obey and honor him. (If someone can't manage his own household, then how can he take care of God's family?) He mustn't be someone recently converted; otherwise, he may become arrogant and fall into the devil's condemnation. He should also be respected for his character and known as an honorable person by people outside of the church so as to avoid the trips, traps, and pitfalls of the devil.

The same standards apply to deacons: they should be dignified. Double-talking hypocrites, heavy drinkers, and those greedy for ill-gotten gain should not be considered. They should be people who hold tight to the great mystery of faith with a clear conscience. Put these deacon-candidates to the test first; and if they come through without stumbling, then send them out to serve.

Again the same applies to women in key positions; they should also be dignified, not backstabbing gossips but self-controlled and faithful to the core.

Now deacons should live faithfully as the husband of one wife and be in control of their households, including their children. Those deacons who serve well will achieve a good standing for themselves in the community and have great confidence to walk in the faith that is in Jesus the Anointed, our Liberating King.
(1 Timothy 3:1-13)

Paul, servant of God and emissary of Jesus, the Anointed One, on behalf of the faith that is accepted by God's chosen people and the knowledge of the undeniable truth that leads to godliness.

We rest in this hope we've been given — the hope that we will live forever with our God — the hope that He proclaimed ages and ages ago (even before time began). And our God is no liar; He is not even capable of uttering lies. So we can be sure that it is in His exact right time that He released His word into the world — through the preaching that God our Savior has commanded into my care.

To you, Titus, my dear son birthed through our shared faith: may grace and peace rest upon you from God the Father and Jesus the Anointed, our Savior.

I left you on Crete so you could sort out the chaos and the unfinished business and appoint elders over communities in each and every city according to my earlier orders. Here's what you should look for in an elder: he should be above suspicion; ...he should be the husband of one wife, raise children who believe, and be a person who can't be accused of rough and raucous living. It is necessary that any overseer you appoint be blameless, as he is entrusted with God's mission. Look for someone who isn't pompous or quick to anger, who is not a drunkard, violent, or chasing after seedy gain or worldly fame. Find a person who lovingly opens his home to others; who honors goodness; who is thoughtful, fair, devout, self-controlled; and who clings to the faithful word that was taught because he must be able, not only to encourage people with sound teaching, but also to challenge those who are against it.
Titus 1:1-9

Jude, a slave of Jesus the Anointed and a brother of James, to you, the ones whom God our Father loves and has called and whom Jesus, the Anointed One, has kept. Kindness, peace, love — may they never stop blooming in you and from you. Friends, I have been trying to write you about our common salvation. But these days my heart is troubled, and I am compelled to write to you and encourage you to continue struggling for the faith that was entrusted to the saints once and for all. Vile men have slithered in among us. Depraved souls who stand condemned have made a mockery of the grace given to us, using it as a pretext for a life of excess, lived without any thought of God. These poor fools have denied Jesus the Anointed, our one Lord and Master.
(Jude 1:1-4)

Just as false prophets rose up in the past among God's people, false teachers will rise up in the future among you. They will slip in with their destructive opinions, denying the very Master Who bought their freedom and dooming themselves to destruction swiftly, but not before they attract others by their unbridled and immoral behavior. Because of them and their ways, others will criticize and condemn the path of truth we walk as seedy and disreputable. These false teachers will follow their greed and exploit you with their fabrications, but be assured that their judgment was pronounced long ago and their destruction does not sleep.
(2 Peter 2:1-3)
Response in Prayer
O Father, we need strong and faithful leaders in our churches today. I pray for those who preach Your word, who serve as shepherds, and who equip us to serve You. Please help us pursue godliness and avoid foolish and divisive arguments. Strengthen us to overcome temptation and deliver Your people, and especially Your leaders, from the evil one. In Jesus' name, I pray. Amen.