Just Another Face in the Crowd?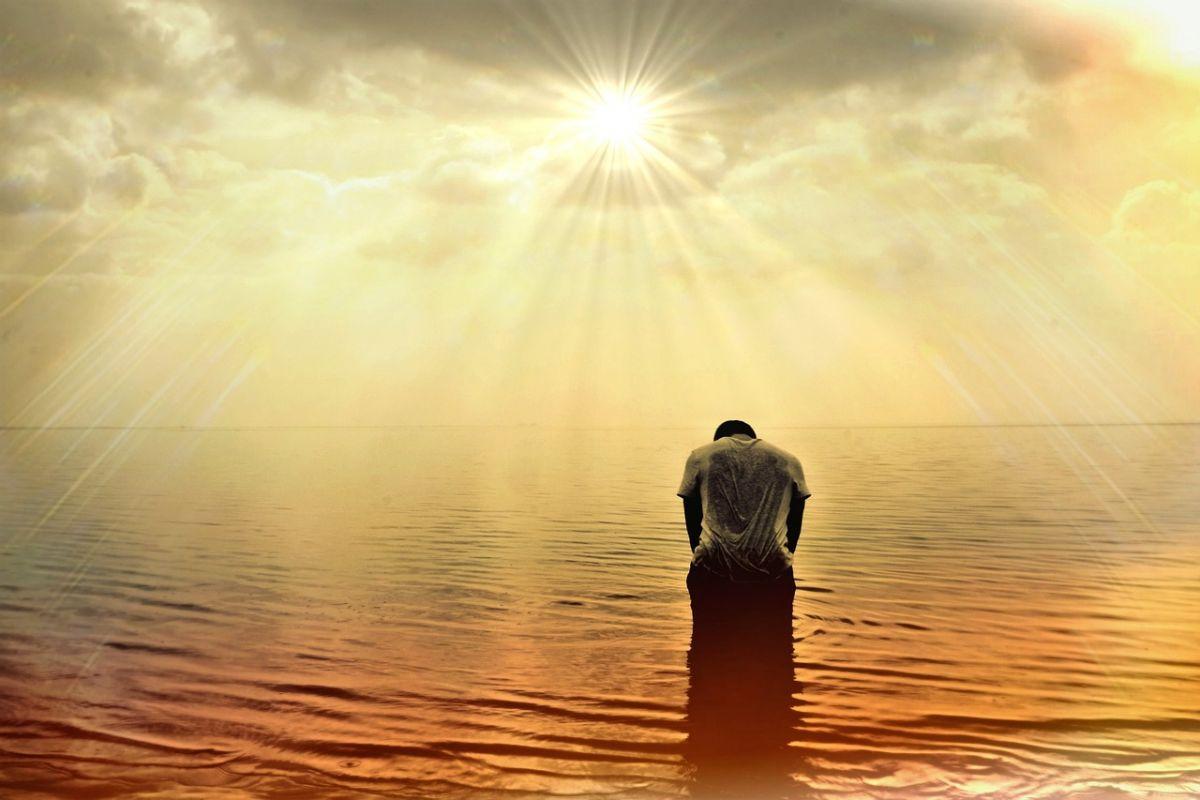 Note from Jesus
Dear Follower,
I surprised people when I went to the Jordan River to be immersed by John the Baptist. John's baptism — like baptism in the early church — was
immersion based on repentance and for the forgiveness of sins.
* It was practiced to prepare people for My coming (Mark 1:2-4). John was reluctant to baptize Me, feeling that he needed to be baptized by Me instead (Matthew 3:13-14).
So why was I baptized by John?
As I told John, I did it to fulfill the righteous will of My Father (Matthew 3:15). But there was also another reason. I did it to identify with you. I came as one of you (Luke 1:31). I didn't come to your world as some alien from a foreign galaxy. I didn't come as some super-protected divine being Who couldn't be hurt or tempted or killed. I came as one of you: Born of a woman, just like each of you. Vulnerable to death, just like each of you. Able to be tempted, just like each of you. I shed tears, just like you. My heart broke when people made wrong choices, when they rejected Me, and when they died. I got thirsty and hungry and tired. I was truly one of you!
So when I came to John the Baptist to be baptized, I may not have been just another face in the crowd, but I was one of you because you matter so much to the Father and to Me!
---
* See Acts 2:38; cf. Acts 22:16. The English word
baptize
is a transliteration of the Greek word
baptizô
which means to dip, immerse, or plunge under water. John's baptism was in anticipation of Jesus and did not include the gift of the Holy Spirit or the Spirit's role baptism — Acts 19:1-7 and Titus 3:3-7.
---
Verses to Live
I love the way that Luke tells about My baptism. The way his account starts, he makes it seem like such a normal day with John the Baptist baptizing people in the Jordan River. And just as those people came to be baptized, so did I — I came as one of you!
One day when the crowds were being baptized, Jesus himself was baptized. As he was praying, the heavens opened, and the Holy Spirit, in bodily form, descended on him like a dove. And a voice from heaven said, "You are my dearly loved Son, and you bring me great joy."
(Luke 3:21-22 NLT)
One of the great blessings for you about My baptism is that you can do something I did: You can be baptized. And when you are baptized, you share in My death, burial, and resurrection so that you can also share in My victory over sin and death. I came as one of you so that you can be one with Me!
Or have you forgotten that when we were joined with Christ Jesus in baptism, we joined him in his death? For we died and were buried with Christ by baptism. And just as Christ was raised from the dead by the glorious power of the Father, now we also may live new lives.

Since we have been united with him in his death, we will also be raised to life as he was. We know that our old sinful selves were crucified with Christ so that sin might lose its power in our lives. We are no longer slaves to sin. For when we died with Christ we were set free from the power of sin. And since we died with Christ, we know we will also live with him. We are sure of this because Christ was raised from the dead, and he will never die again. Death no longer has any power over him. When he died, he died once to break the power of sin. But now that he lives, he lives for the glory of God. So you also should consider yourselves to be dead to the power of sin and alive to God through Christ Jesus.
(Romans 6:3-11 NLT)
Response in Prayer
Father, thank You for sending Jesus to be one of us.
Lord
Jesus, thank You for coming and sharing our world so that we can share Your home with the Father. Holy Spirit, thank You for living inside of us and transforming us to be more and more like Jesus, in Whose name I pray. Amen.