My True Family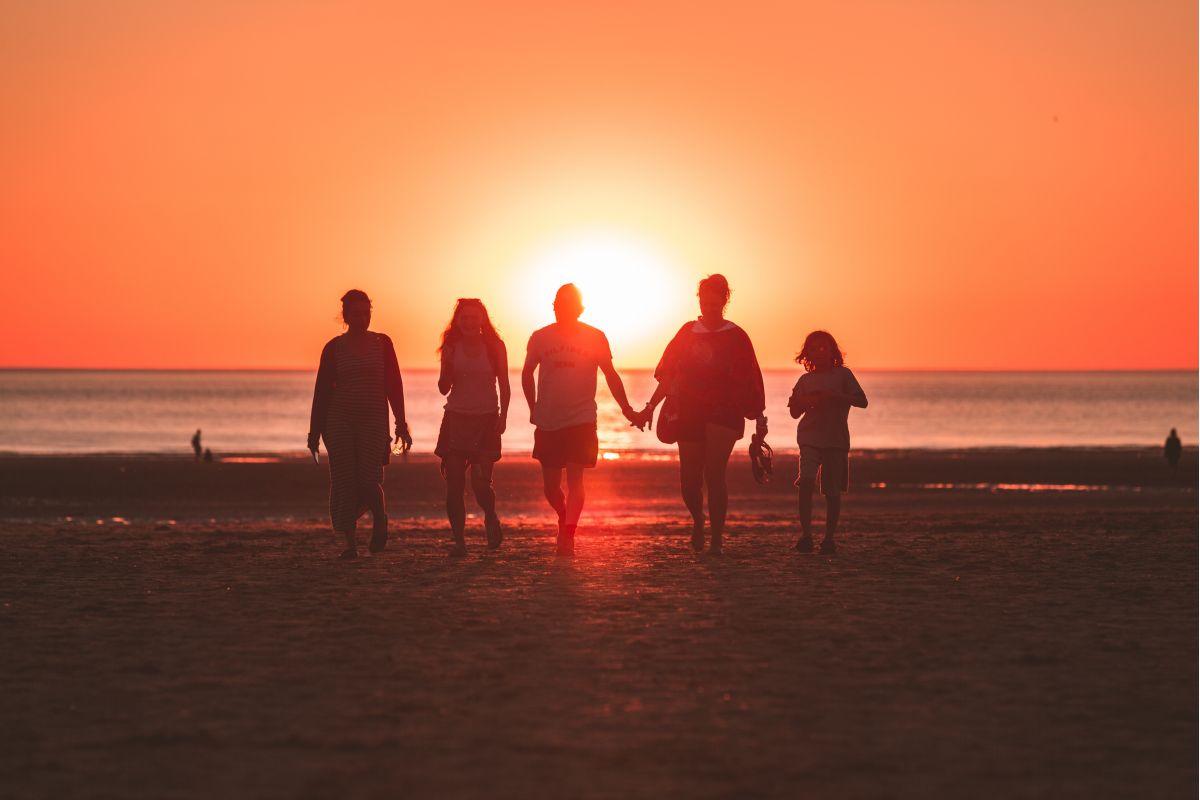 Note from Jesus
Dear Child of God,
There is so much talk in your world about community. I understand that you want to find a place where you can be close to other people and be yourself. You want people around you who understand you and support you. I know that many folks today don't like the word church, so community is a nice, safe, nondescript word to use for a gathering of My followers. Yet something precious is lost when My followers are reduced just to being a community. Let Me explain.
There are two powerful, dynamic, living images I have given you for My church: My body and My family. I don't ever talk about a member of the church — in fact nowhere does the Bible use that term. You, however, are a member of My body — a vital body part that the rest of My body needs to function fully as My presence in and to the world! Just as there is no perfect human body, the church as My body will not be perfect. A community can have folks come and go, wander in or wander off. However, this is not true with My body. When a member of a body is hurt, there is pain and impairment to the whole body! When a member of a body is missing, there's been an amputation. You're a connected part of Me! You matter. You are much more important than a member of a community or organization!
You are also a member of My family. Yes, I know some of you come from messed up families, and sometimes family analogies can be hard for you to hear because of your negative experiences with your family. My spiritual family on earth is far from perfect — a lot like your human family. But I promise you, My family has a future that is so wonderful it is even hard for you to imagine. All those hurtful family connections are caught up in the grace of My presence and perfected.
A family — especially My family — is something far more precious than a community. Our Father — your Father — loves you so desperately that He sent Me to bring you into a relationship with Him. I AM your older Brother. I came to rescue and redeem you and restore you to Our family (Hebrews 2:14-18). I paid the ultimate price to buy you out of slavery to sin and death and bring you to the Father and to Our family. So you are far more precious than a member of a community — you are My blood-bought family. The people around you are flawed just as you are flawed. But remember, they are blood-bought family.
So when you hear Me teach, I don't invite you to become part of a community: I call you to be My disciple — a follower who obeys and becomes a vital part of My family as we do the will of the Father. Hear clearly what I say:
Anyone who does the will of My Father in heaven is My mother and brother and sister.
(Matthew 12:50)
When you hear Me teach, pray, or talk with My followers, notice the language I use: it is the language of family. God is your Father. You are brothers and sisters. Yes, community is a nice word, but I call you to something deeper — something you crave and need. I call you family because you are!
Verses to Live
I AM the Lord, the Christ, the Messiah and Savior. I am also your older Brother Who loves you so much that I left the security of My heavenly home to come to you. I love you so much that I gave up My intimate participation with the Father and the Spirit in Our heavenly glory so that I could bring you home to real, forever, family. So come, follow Me, and let's walk together in the way and will of the Father as family.
While Jesus was speaking to the crowd, His mother and brothers came up and wanted to speak to Him.

Someone in the Crowd:

Your mother and brothers are waiting outside to speak to You.

Jesus:

Who is My mother? And who are My brothers? (pointing to His disciples) These are My mother and brothers. Anyone who does the will of My Father in heaven is My mother and brother and sister.

(Matthew 12:46-50)
Response in Prayer
O Father in heaven, You are holy. Without Your grace, I have no chance to be holy. And because of Jesus' love and sacrifice, I come to You as Your beloved child. I am thankful for Your grace, Your love, Your mercy, and my adoption into Your family. I ask for the Holy Spirit to be poured out into my life so that I can be conformed to Your will and love my brothers and sisters, Your children, just as much as my older Brother Jesus does. I ask this in His name. Amen.