What Is the Light Inside You?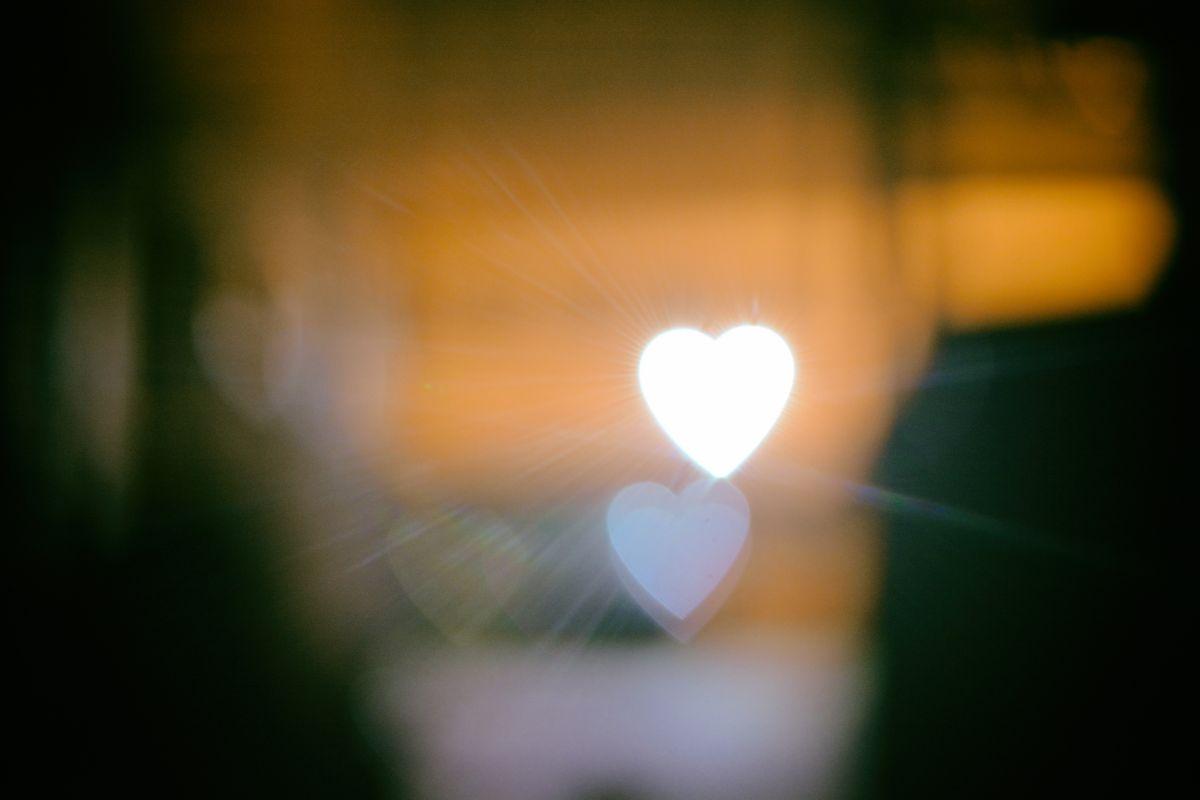 Note from Jesus
Dear Follower,

I came into the world as the Light of the World. That means I came to bring true light. So much light around you is dim and full of shadows. Some of the light that you know is shadow-throwing light — it leaves darkness in the corners and behind significant objects that are around you. This false light impacts everything, both in your physical lives and in your spiritual lives.

Too many people who claim to lead My followers today are full of this shadow-throwing light. They are in the religious game for a sense of status or significance. They may have begun with good intentions but didn't check to see whether the light in them was true light or shadow-throwing light. The thing that is supposedly light in them is really darkness.

Beware when you see people who claim to be My followers but seek positions of special importance, special seats of prominence, and special dress for the power and stature that accrues to them (Luke 20:46). You never saw any of this kind of thing in My ministry. When you find religious leaders who themselves make rules and rituals that set them apart from My other followers, take note and stay far away. You saw none of this behavior with My ministry. However, you did see this kind of behavior among those who opposed Me and wanted to be rid of Me. On the contrary, as I said, two of the core principles for My disciples are "all those who exalt themselves will be humbled, and those who humble themselves will be exalted" (Luke 14:11 NIV) and "whoever wants to become great among you must be your servant" (Matthew 20:26 NIV). Paul gave some of the specific characteristics that I want for the leaders among My followers (1 Timothy 3:1-7).

Any kind of self-exalting religion leads to abuse. Self-exalting religion is really a form of darkness. It is behind some of the abuses associated in your day with people claiming to lead in my name. The thing that is supposedly light in them is actually darkness — it is shadow-throwing light. These shadow-throwing leaders are in their positions for the wrong reasons. While some of them began with pure motives, they chased shadow-throwing light and not My life-giving light. They are not seeking to be like Me but seeking a place of honor or sense of importance for themselves. They are not seeking Me, the Light of Life, but are chasing shadow-throwing light like the Pharisees in the verses below.

You can not and will not become like Me, you will not honor Me, and you will not truly follow Me until your focus is on Me. Remember how I treated children. Notice how I treated women. Notice that I loved all people. My ministry was life-giving to all — men and women; young and old; rich and poor; Jew, Gentile, and Samaritan; people of status and those left out; the physically whole and those broken in body and spirit. I protected the vulnerable. I valued those prohibited from serving at their time in history because of gender, age, or social status.

My life, My character, My way of living provide your light. Pursue My light and the Holy Spirit will progressively transform you to become like Me!

Focus on Me and not your broken psyche, your wounded ego, or your sense of insignificance. Seeking to fix these problems for yourself will only bring substitute, shadow-throwing light into your life. I am the Light of the World. More than a title or a name, this is Who I am and this is what I bring you — a light that casts out all darkness and brings light to shadowy corners and crevices in your heart.

Please, please, don't hear these claims as egotistical. Look at the message of My life. Remember what it cost Me to be this kind of light with no shadows. Come to Me and receive the light that brings you life and then share it with others!

Verses to Live
Notice what I say about light and how the Pharisees chased after a shadowing light — a light that didn't get rid of the darkness in their hearts. Don't settle for anything less than true light!
"No one lights a lamp and then hides it or puts it under a basket. Instead, a lamp is placed on a stand, where its light can be seen by all who enter the house.

"Your eye is like a lamp that provides light for your body. When your eye is healthy, your whole body is filled with light. But when it is unhealthy, your body is filled with darkness. Make sure that the light you think you have is not actually darkness. If you are filled with light, with no dark corners, then your whole life will be radiant, as though a floodlight were filling you with light."

As Jesus was speaking, one of the Pharisees invited him home for a meal. So he went in and took his place at the table. His host was amazed to see that he sat down to eat without first performing the hand-washing ceremony required by Jewish custom. Then the Lord said to him, "You Pharisees are so careful to clean the outside of the cup and the dish, but inside you are filthy — full of greed and wickedness! Fools! Didn't God make the inside as well as the outside? So clean the inside by giving gifts to the poor, and you will be clean all over.

"What sorrow awaits you Pharisees! For you are careful to tithe even the tiniest income from your herb gardens, but you ignore justice and the love of God. You should tithe, yes, but do not neglect the more important things.

"What sorrow awaits you Pharisees! For you love to sit in the seats of honor in the synagogues and receive respectful greetings as you walk in the marketplaces. Yes, what sorrow awaits you! For you are like hidden graves in a field. People walk over them without knowing the corruption they are stepping on."
(Luke 11:33-44 NLT)
Now that you have seen what happens when the people who supposedly have light really have darkness and nothing more than a shadow-casting light, remember Who is your true light:
Before time itself was measured, the Voice was speaking.

The Voice was and is God.

This celestial Word remained ever present with the Creator;


His speech shaped the entire cosmos.
Immersed in the practice of creating,
all things that exist were birthed in Him.

His breath filled all things
with a living, breathing light —
A light that thrives in the depths of darkness,
blazes through murky bottoms.
It cannot and will not be quenched.

A man named John, who was sent by God, was the first to clearly articulate the source of this Light. This baptizer put in plain words the elusive mystery of the Divine Light so all might believe through him. Some wondered whether he might be the Light, but John was not the Light. He merely pointed to the Light. The true Light, who shines upon the heart of everyone, was coming into the cosmos.
(John 1:1-10)
If you pursue Me as Lord, My light will drive out the darkness, and the Spirit will daily transform you to become like Me!
By "the Lord" what I mean is the Spirit, and in any heart where the Spirit of the Lord is present, there is liberty. Now all of us, with our faces unveiled, reflect the glory of the Lord as if we are mirrors; and so we are being transformed, metamorphosed, into His same image from one radiance of glory to another, just as the Spirit of the Lord accomplishes it.
(2 Corinthians 3:17-18)
Response in Prayer
O Father, the holy righteous God of eternity, you know me inside and out. You know my good motives and those darker influences that pull me away from Jesus and your light. O Father, I want the light in me to be the light of Jesus. I commit to seeking Jesus with all of my heart and trust that the Holy Spirit will not only conform me to be more like Jesus but will also transform my heart so there is no longer any shadow-throwing light in me. I want to have the "living, breathing light" that cannot "be quenched" as my only light. I pray this prayer trusting in Jesus to be my Light! Amen.