What Will You Decide?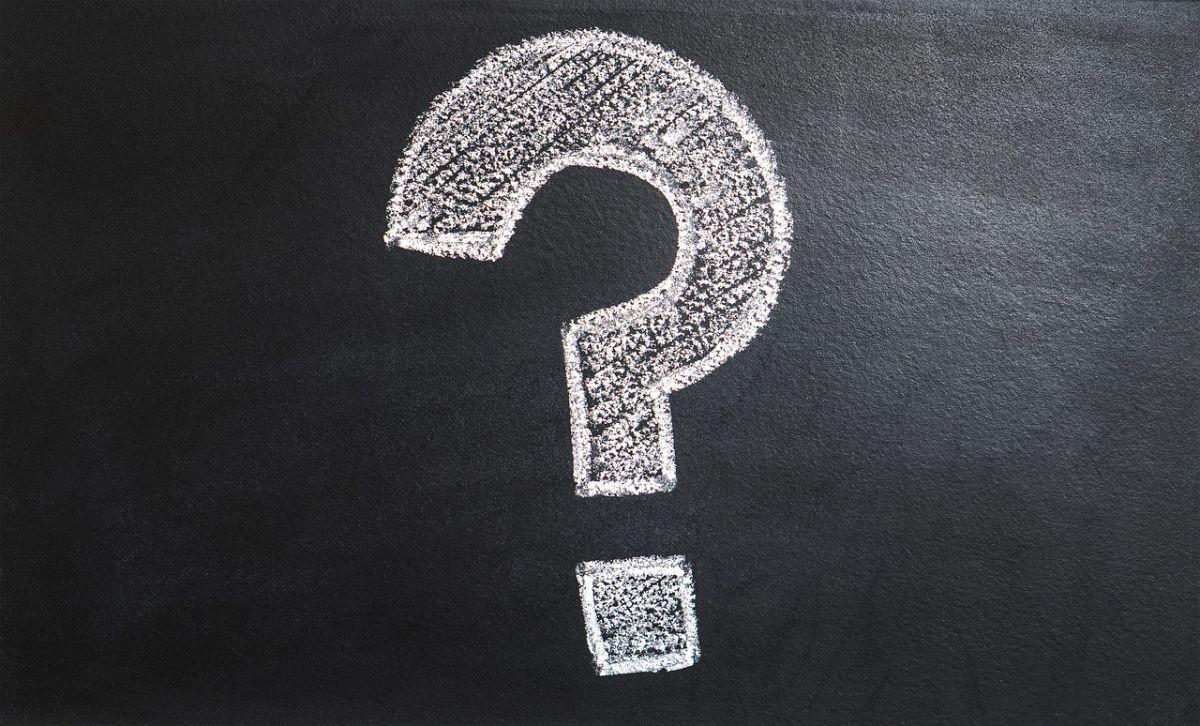 Note from Jesus
Dear Precious One,
Do you really want to know whether or not I came from God or I am a fraud?
First, you need to realize that
is
the real question. I don't allow you any middle ground in response to this question. I'm either a liar, a lunatic, or Lord. No other options are available to you. I won't let you make Me into just another nice religious leader, one Who teaches and does good things — one among many wise teachers. Either I came from God, spoke the words of God, and was present among you as God in the flesh, or I was a self-deceived leader, a charlatan intentionally using deception, or a deeply demented religious nut. You have to decide the answer to this question for yourself, but you need to know that this truly is the real question!
In the verses below, notice that the crowds are wrestling with the radical extremes of this crucial question. They realize I AM claiming that I come from God, that I speak for God, and that I AM among them as the Son of God. So as you read the interchange of the people in the crowd, realize they are asking you to face the same radical choice they had to make!
Second, this is a make or break type of question. The correct answer helps you make the right decision about My true identity. Examine My words and let them challenge you to face the truth of your own heart:
If anyone is willing to act according to His

[the Father's]

purposes and is open to hearing truth, he will know the source of My teaching. Does it come from God or from Me?
Are you willing to do what God asks you to do and are you willing to hear the truth of God? These are eternally important questions! Even when you truly believe, some of what I say and some of what I do will not make sense to you. There are things about Me that you cannot know or discover on your own; you have to accept them by faith from a heart that is searching for God's truth and willing to follow it no matter the cost or what others around you think about you and your faith.
If you are not willing to do what God asks of you and you are not open to hearing all the truth, then I can assure you, you can find a way to reject Me. Yes, even if I do miracles, make My presence known in your life, or speak to you in dreams, you can find a way to reject Me if your heart doesn't yearn for the truth of God!
So join the crowd in the verses below. Ask the questions they ask. Most of all, hear the words that I speak to them because I AM speaking them to you as well.
Verses to Live
In the following account, there are people who did not believe in Me, people who were uncertain about Me, and people who did believe in Me. Notice their questions as you read the following verses. My beloved disciple John wrote his gospel to help answer the question of faith:
Jesus performed many other wondrous signs that are not written in this book. These accounts are recorded so that you, too, might believe that Jesus is the Anointed, the Liberating King, the Son of God, because believing grants you the life He came to share.
(John 20:30-31)
So what will you decide about Me?
This conversation

[between Jesus and His unbelieving brothers]

came to an abrupt end, and Jesus stayed in Galilee until His brothers were gone. Then He, too, went up to Jerusalem. But He traveled in secret to avoid drawing any public attention. Some Jewish leaders were searching for Him at the feast and asking the crowds where they could find Him. The crowds would talk in groups: some favored Jesus and thought He was a good man; others disliked Him and thought He was leading people astray. All of these conversations took place in whispers. No one was willing to speak openly about Jesus for fear of the religious leaders.

In the middle of the festival, Jesus marched directly into the temple and started to teach. Some of the Jews who heard Him were amazed at Jesus' ability, and people questioned repeatedly:

Jews:

How can this man be so wise about the Hebrew Scriptures? He has never had a formal education.

Jesus:

I do not claim ownership of My words; they are a gift from the One Who sent Me. If anyone is willing to act according to His purposes and is open to hearing truth, he will know the source of My teaching. Does it come from God or from Me? If a man speaks his own words, constantly quoting himself, he is after adulation. But I chase only after glory for the One Who sent Me. My intention is authentic and true. You'll find no wrong motives in Me.

Moses gave you the law, didn't he? Then how can you blatantly ignore the law and look for an opportunity to murder Me?

Crowd:

You must be possessed with a demon! Who is trying to kill You?

Jesus:

Listen, all it took was for Me to do one thing, heal a crippled man, and you all were astonished. Don't you remember how Moses passed down circumcision as a tradition of our ancestors? When you pick up a knife to circumcise on the Sabbath, isn't that work? If a male is circumcised on the Sabbath to keep the law of Moses intact, how can making one man whole on the Sabbath be a cause for your violent rage? You should not judge by outward appearance. When you judge, search for what is right and just.

Some People of Jerusalem:

There is the man they are seeking to kill; surely He must be the one. But here He is, speaking out in the open to the crowd, while they have not spoken a word to stop or challenge Him. Do these leaders now believe He is the Anointed One? But He can't be; we know where this man comes from, but the true origin of the Anointed will be a mystery to all of us.

Jesus (speaking aloud as He teaches on the temple's porch):

You think you know Me and where I have come from, but I have not come here on My own. I have been sent by the One Who embodies truth. You do not know Him. I know Him because I came from Him. He has sent Me.

Some were trying to seize Him because of His words, but no one laid as much as a finger on Him — His time had not yet arrived. In the crowd, there were many in whom faith was taking hold.

Believers in the Crowd:

When the Anointed arrives, will He perform any more signs than this man has done?

(John 7:9-31)
Response in Prayer
O Father, create in me a pure heart and a willing spirit to do Your will. I know that I need to listen to Your words and obey the things You ask of me. I believe, but some days I need help with my unbelief. So help me guard my heart from what is false and through the Holy Spirit within me, I ask you to make my heart ache to hear Your truth and rejoice in doing Your will. In Jesus' name, I pray. Amen.