Spiritual Family!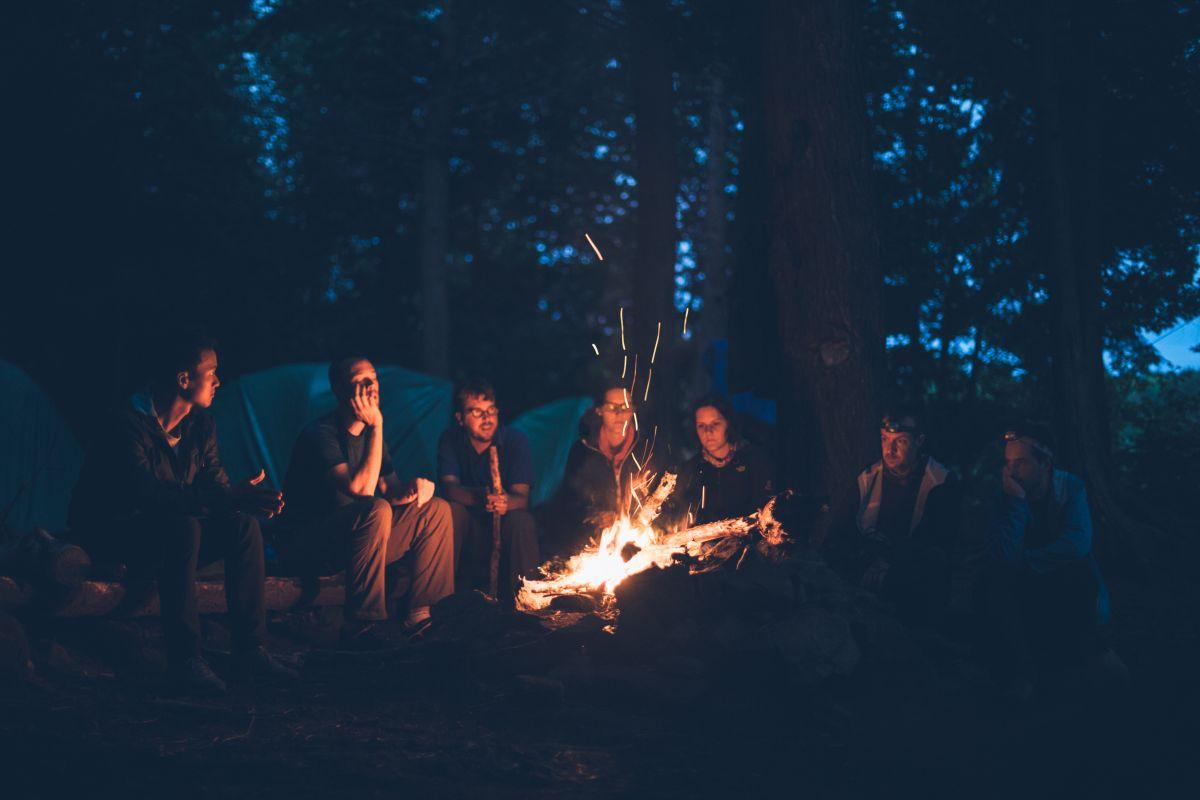 Note from Jesus
Dear Precious Brothers and Sisters,
So many of My followers struggle in their lives of discipleship because each is trying to do everything by his or her own strength. The individualism so prevalent in many modern cultures has disconnected you from the way you were made. We — Father, Son, and Spirit — created you in our image (Genesis 1:26-27). You are hard-wired to belong in relationships. From the beginning, We proclaimed that it was not good for you to be alone (Genesis 2:18). Throughout the Scriptures you will find reminders about the importance of being genuine spiritual friends and family — brothers and sisters of each other brought into relationship by your love for your Father in heaven:
Two are better than one because a good return comes when two work together. If one of them falls, the other can help him up. But who will help the pitiful person who falls down alone? In the same way, if two lie down together, they can keep each other warm. But how will the one who sleeps alone stay warm against the night? And if one person is vulnerable to attack, two can drive the attacker away. As the saying goes, "A rope made of three strands is not quickly broken."
(Ecclesiastes 4:9-12)

He

[Jesus]

called the twelve to Him and began to send them out in pairs.
(Mark 6:7)

The

Lord

then recruited and deployed 70 more disciples. He sent them ahead, in teams of two, to visit all the towns and settlements between them and Jerusalem.
(Luke 10:1)

For when two or three gather together in My name, I am there in the midst of them.
(Matthew 18:20)
In the New Testament, the connections of My followers with each other are described in multiple ways. One description is that My followers are branches connected to each other through Me, the vine. In other places, believers who gather in fellowship in My name are described as various members of My body who need each other and complement each other. I also taught My disciples to see themselves as family, brothers and sisters connected to one another through their heavenly Father.
I could give you even more examples of the communal nature of discipleship, but I hope you get the point. You are made to be in fellowship with other believers! You need each other to serve Me best and share Me with the world! You won't make it if you try to live the life of discipleship on your own, alone. Even when you are cut off from other believers for a time because of illness, isolation, or even imprisonment, you need the prayers of those who love you to sustain you. Each of you has been given at least one spiritual gift to use as a part of the local body of believers so that together you can function as My bodily presence in your neighborhood and city (Romans 12:4-5).
Some may be drawn to a big congregation with many people. Others may find their place in a small gathering of people in a home. What matters is that you live your life for Me in companionship with others. The verses below talk about the key elements of such a community, family, body, and fellowship. Seek this kind of community; don't settle for watered-down versions of community where you can be anonymous and alone without spiritual support or accountability. You were made to be part of a real, vital, and thriving community of believers.
Verses to Live
I love you... I know you... I made you... I care about you... personally, uniquely, and distinctly. I also remind you that I enjoy the most intimate of communities as God — Father, Son, and Spirit. Before I was betrayed, My prayer for you was this:
"Father, may they all be one as You are in Me and I am in You; may they be in Us, for by this unity the world will believe that You sent Me."
(John 17:21)
So I'm asking you to read the following description of true Christian unity — a family, a body, a community joined in life, worship, and service. Then become part of one if you are not already... or form one... but don't try to do your life of discipleship alone!
What you will find in the verses that follow is a description of genuine Christian community — people filled with the Holy Spirit, unified, and full of self-sacrificing generosity while maintaining their focus on prayer and on the apostles' teaching on the gospel. I'm not sharing this so that you can know church history. I'm sharing this because the same Holy Spirit longs to fulfill your spiritual hunger by helping you be part of a community like the one you find here!
[On the day of Pentecost, 3,000 people believed, repented, were baptized, and became part of My spiritual family.]

The community continually committed themselves to learning what the apostles taught them, gathering for fellowship, breaking bread, and praying. Everyone felt a sense of awe because the apostles were doing many signs and wonders among them. There was an intense sense of togetherness among all who believed; they shared all their material possessions in trust. They sold any possessions and goods that did not benefit the community and used the money to help everyone in need. They were unified as they worshiped at the temple day after day. In homes, they broke bread and shared meals with glad and generous hearts. The new disciples praised God, and they enjoyed the goodwill of all the people of the city. Day after day the Lord added to their number everyone who was experiencing liberation.
(Acts 2:42-47)
Response in Prayer
O Father, I have been hurt by people who claim to love You, to follow Jesus, and to be filled with the Holy Spirit. Because I carry these wounds and scars, I sometimes find it hard to invest myself fully in others. I pledge, dear Father, that I will welcome others as You have welcomed me into Your family. I also ask, dear Father, that You lead me to the people I most need or who most need me to be in their circle of fellowship. In Jesus' name, I pray. Amen.