The Apostles' Teaching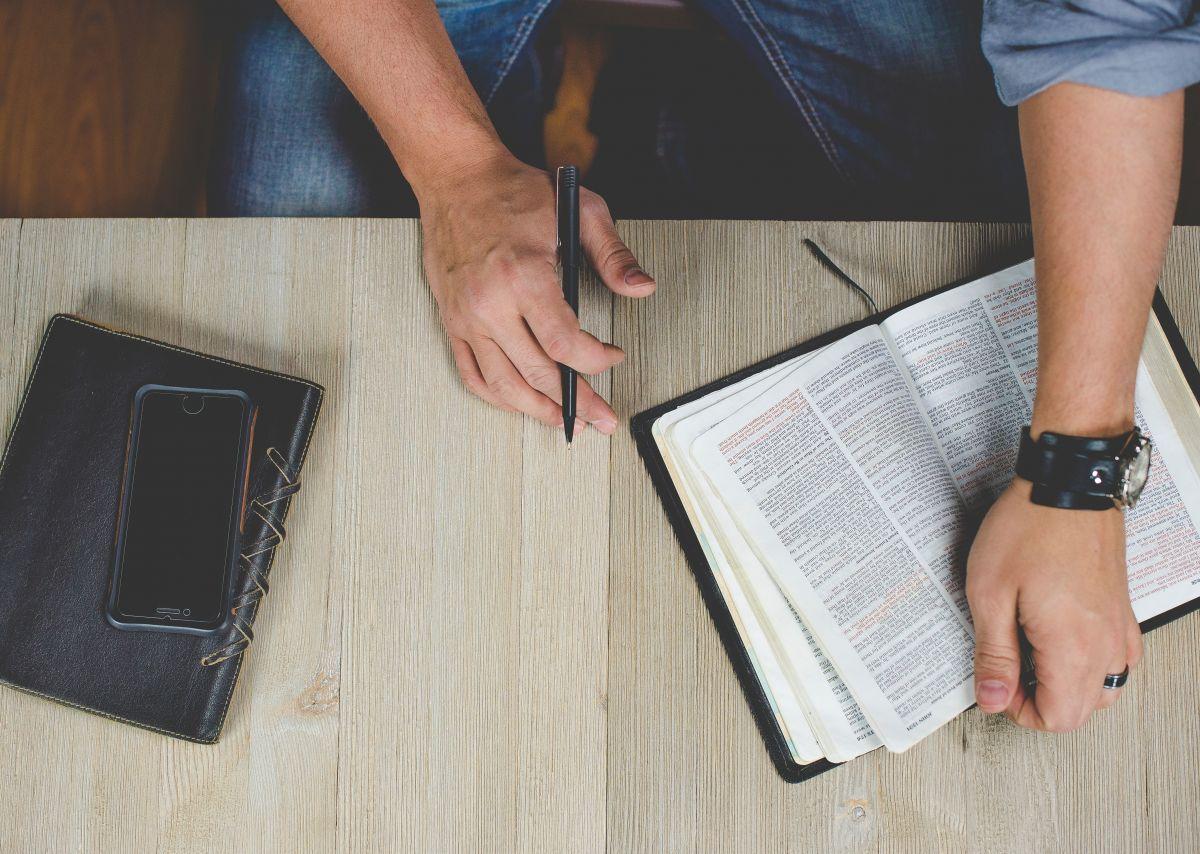 Note from Jesus
Dear Believer,
Have you ever asked yourself questions like the following:
Why is the Bible important?
Is it really necessary?
Do I have to read it?
Do I have to obey it and live by its teachings?
If so, you are not alone in having these questions. So before we go further into the New Testament story in the coming days, I wanted to give you some insights into the importance of the Scriptures. We will spend today and the next two days with this focus. Then we will rejoin the church in its earliest days in the book of Acts and journey through the rest of the New Testament. Before we do this, I AM reminding you of some of the reasons the Scriptures are important to your discipleship.
Today we join those who began following Me on the day of Pentecost. When 3,000 believed the apostles' message, repented and were baptized, I added them to My family, My church (Acts 2:40-47). So what would their new life together look like? How would all these people come together and form a real movement united around their faith in Me?
The passage you find in the verses below gives you a glimpse of that new lifestyle. Luke, who wrote both the gospel of Luke and the book of Acts, helps you see four important commitments for their life together:
"learning what the apostles taught them",
"gathering for fellowship",
"breaking bread", and
"praying".
He then explains these four commitments in more detail.
Each of these things is important as you come together with other believers as a community of disciples. However, today I want to focus on the first commitment:
"learning what the apostles taught."
I had promised My apostles that the Spirit of truth would remind them of the things that I had spoken to them (John 15:26-27; John 16:13-15). I gave them authority to teach, preach and cast out demons (Mark 3:13-15; Mark 6:7; Matthew 28:18-20; Galatians 2:7-9). This commission made their teaching authoritative, and something My disciples in every era need to receive as My authoritative message.
One of the reasons I will take you through the New Testament during the remainder of this year is that I want to expose you to My authoritative truth shared through My witnesses, the apostles and also other witnesses. I want you to be like those early disciples and commit yourself to
"learning what the apostles taught."
You won't be alone in this journey. The Holy Spirit will be at work in you as you read these words of truth to help you understand them, be convicted by them, and apply them (John 16:8; John 16:13-15). The Holy Spirit will help you understand the spiritual truths given through His inspiration (1 Corinthians 2:6-16). So commit yourself, as the early believers did, to learning the apostles' teaching given in the Scriptures!
Verses to Live
Here is Luke's glimpse of the early believers and their Christian lifestyle. All of these qualities are essential and should be a part of your spiritual community and its lifestyle. Today, however, I want you to focus on the importance of the apostles' teaching.
The community

[of believers]

continually committed themselves to learning what the apostles taught them, gathering for fellowship, breaking bread, and praying. Everyone felt a sense of awe because the apostles were doing many signs and wonders among them. There was an intense sense of togetherness among all who believed; they shared all their material possessions in trust. They sold any possessions and goods that did not benefit the community and used the money to help everyone in need. They were unified as they worshiped at the temple day after day. In homes, they broke bread and shared meals with glad and generous hearts. The new disciples praised God, and they enjoyed the goodwill of all the people of the city. Day after day the Lord added to their number everyone who was experiencing liberation.
(Acts 2:42-47)
Response in Prayer
Father, I thank You for Your word. I thank You for Your word given through Scripture. I thank You for Your word heard in the proclamation of the good news about Jesus. I thank You for Jesus, the living Word, Who is Your greatest message of all. Today, dear Father, I commit myself to be dedicated to listening to Jesus' voice in the Scriptures. I pray for the help of the Holy Spirit to convict me, correct me, direct me, and mold me to be transformed daily to be like Jesus, in Whose name I pray. Amen.